Introduction
EldiBux is a great way to make money online. It claims you can make money by doing simple online tasks like clicking Ads, paid offers, playing games, etc. You can also earn by inviting your friends. But how could this be possible? Please read the article carefully.
What is EldiBux?
EldiBux is a PTC site, meaning you can make money by clicking ads on the site and paid offers, and playing games. It has existed since 2015, and according to the site itself has paid more than $150,000 to its members. and has around 200,000 members. So from this, it is possible to see that it is not one of the biggest sites like this.
How to sign up at EldiBux?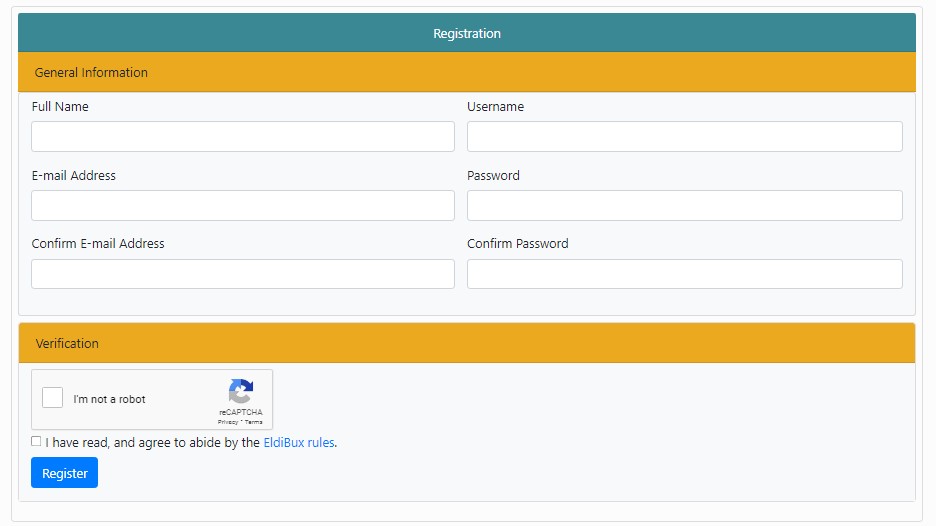 To sign up, visit the site. Then press the Register button and provide your username, email address, and password. After you've done that, you can now log in to the app and start earning.
How to make money from the EldiBux?

So, here are 7 Ways how to earn from EldiBux.
1. Make Money by clicking ads from EldiBux.
As EldiBux is a PTC site, so one of the ways to make money is to click small ads. Usually, You get about $0.001 per ad you click. Usually, on sites that offer PTC, it is easy and intuitive to use, so it does not take long.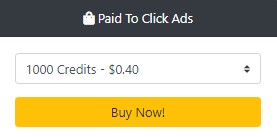 You cannot see a counter that displays how long you require to watch the ad, and there are additional pop-up ads all over the screen, making it hard to see the captcha you must do to get paid. Anyway, you can make a bit of money by clicking ads on this site, but it will take some patience – also more patience than on many other similar sites.
2. Make Money by Paid offers from EldiBux.
On EldiBux, you can also see two sections with paid offers, which means you can take specific offers and get rewards.
It can, for example, be to sign up for free trials and contests, download apps, and more. The main place you can see these offers is in the offer wall area.
It provides access to quite a few offer walls. These offers can sometimes be a fantastic way to increase your earnings. But many of the same offer walls are available on other sites as well. one more section on EldiBux where you can find offers. This is the section called "Paid to sign up". The highest paying of these "Paid to sign up" offers I have seen offer $0.50, so there is often quite a lot of work involved in getting your earnings.
3. Make Money by ClixGrid game from EldiBux.
The ClixGrid opportunity on EldiBux is the type of lottery. You bring a picture, and then you can click anywhere on that picture.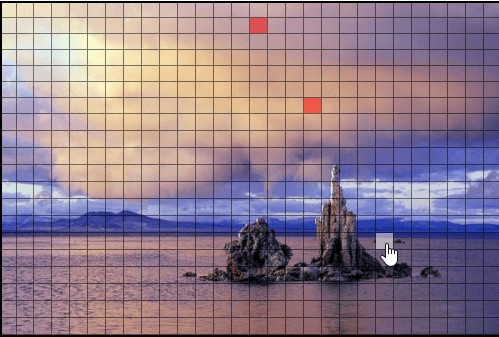 When you click, a new window with a site from an advertiser will show up. You have to watch this for 10 seconds, and then you will be told immediately if you have won. You can win up to $0.00002 per click, and as a standard member, you can click 25 times per day. Even if you win every single time, you can maximum make $0.0005 per day.
4. Make Money by Automatic mining from EldiBux.
There is a miner on EldiBux called Monero Miner. This option allows you to put your computer to work and convert your unused CPU power into money. By clicking start, you will collect Hashes. Hashes can be converted to real money by clicking "Withdraw hashes". Again, this will take A LOT of time to earn real money.
You do not have to do much, but you are using your computer power, which will slow down your computer if you like to use it for something else simultaneously.
5. Make Money by Flip the Coin game from EldiBux.
Flip the Coin is a small game on EldiBix where you can bet your earnings. You select your risk, pick a side of the Coin, and click "start".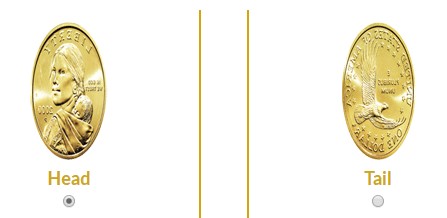 If you win, you get double. If you lose, you lose the money you risked. The highest amount you can bet is $50.
6. Make money with the Bonus game from EldiBux.
EldiBux also has a game called the bonus game. Like all the other games and opportunities on EldiBux, this is indicated to bring you to watch ads from advertisers so This site can reach you. In return, you earn the opportunity to win prizes. You just have to click a "start" button, and then an ad will pop up, and you will be told immediately if you have won.
7. Make money through referrals from EldiBux.
The way EldiBux is created encourages you to get other people to join. By inviting others, you can earn commissions. The commission you will make depends on your membership level. Also, your number of referrals relies on your membership level.
Be aware that if you get referrals that are not active, it will delete them because of inactivity. This site charges $0.10 to delete a referral. I have never seen a site that charges you to delete inactive referrals, making it quite risky. You can buy or rent referrals if you do not want to invite people to join.
How do you get paid from EldiBux?
Let's talk about how you can get your earnings out. EldiBux referred you to redeem your point from Perfect Money, Payeer, Bitcoin, LiteCoin, Ethereum, DogeCoin, and Dash. The payout threshold on This site is only $0.50, which is silent. But with the very low rewards you earn for activities on the platform, it can still take quite a plenty of patience to reach there.
FAQs
Is EldiBux legit or a scam?

EldiBux is legit, as you can earn and get paid on the site.

Can you use it on mobile?

You can use EldiBux on mobile. You just have to open the website in your browser and log in.

Who can join EldiBux?

EldiBux is available in all countries. Most of the earning opportunities there are also available worldwide.so, no matter where you live.
See More:
CashNGifts App – Earn Money by Playing Games And 3 More Easy Ways
Cashzine App Review – Earn Money by Reading Articles & 2 Easier Ways
CliqueBook Review – 7 Best Ways To Make Money Online