Introduction.
If you want to make money by watching videos or doing another simple task. There's a site called GameTame that offers gaming-related rewards for doing short tasks. GameTame is a legit GPT site that will pay you for watching videos and other activities. The unique rewards tailored for gamers make it a worthwhile site to join if you enjoy gaming.
What is GameTame?
GameTame is a GPT site tailored for gamers. This is because most of the rewards you can earn will game platform items. GameTame is an online platform designed to pay its members gift cards and gaming rewards for carrying out small tasks such as taking surveys, watching videos, and participating in offers.
How to join GameTame?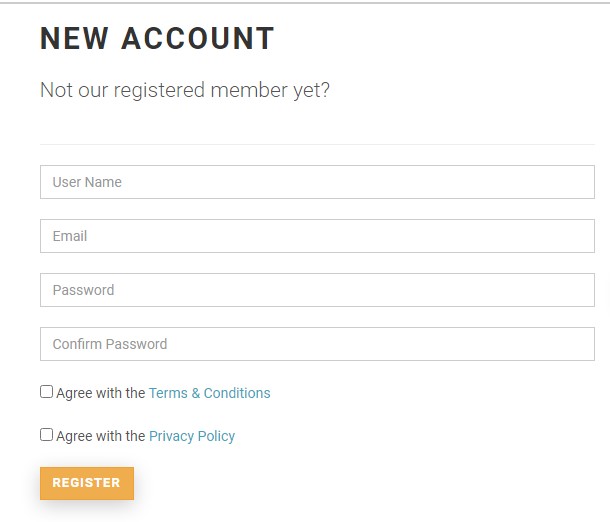 The sign-up process is also straightforward. All you have to do to become a member, fill out their registration form. Then, you must confirm your registration as you usually would with other sites. Once you complete the registration, you can log in and start making money.
How to Make Money from GameTame.
1. Make money by Paid offers From Game Tame.
One way you can make money from GameTame is by completing paid offers. This is a familiar earning possibility discovered on all GPT sites. But, with GameTame, the paid offers will only reach them from offerwalls. Offerwalls are in-app advertising platforms that promote sites, mobile apps, and other software.

The offers you will find on their offerwalls will mostly invite you to sign up to a site or download a mobile app. Some offers will question you to answer surveys or quizzes, while others will invite you to play a game.
To complete a paid offer, click on any offerwall. You will then see the list of the available offer. Click on an offer you are interested in. You will know the reward for finishing the offer since it will be shown directly.
2. Make money through paid surveys From Game Tame.
Unlike on survey sites, the paid surveys on GameTame will arrive from other sites. It mainly acts as a survey router.

When you log in to the member dashboard, if you want to answer surveys, choose a survey site from the sites partnered with GameTame (refer to the photo above). You will then have to provide basic details like your email address and name.
Then, go through a screening process. This is done to determine whether you are qualified to take their survey. If you pass the screening process, you can answer the survey. The screening procedure will usually apply. Answer a few questions.
If you don't qualify for a survey, you won't get anything, and you have to move on to the following survey site. It can bring a time of patience to qualify for surveys, but the good news is the rewards you will gain from surveys will usually be taller than what you can get from paid offers.
3. Make money by Bonus zone From Game Tame.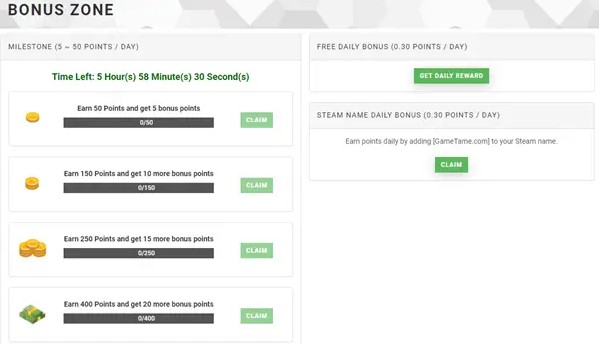 Bonus Zone is GameTame's way of rewarding people who are very active on the site. This isn't an earning opportunity per se, but you will still receive points when you can meet the requirements for the daily bonuses they have.
4. Make money by watching videos From Game Tame.
You can also earn points from watching videos. In GameTame's case, the videos you must watch will arrive from HideoutTV.
Before you can earn by watching videos, you must register as a member of HideoutTV first. Then, you have to go to Loyalty Program rewards and connect your GameTame account. Once you've accomplished that, you can start watching videos to get points.
5. Make money by Referral program From Game Tame.
Every GPT site has a referral program you can partake in. GameTame is no different. You can request people to join the site using your invite link. Once they sign up to the site using your link, they will become your referral.
You can gain 10% of your referral's earnings when they complete activities on the site. So, ensure the people you invite are interested in working on this site. Otherwise, there's no benefit to it.
How do you get paid from GameTame?
For every activity you do on GameTame, you will gain points. We can then operate these points to get various rewards.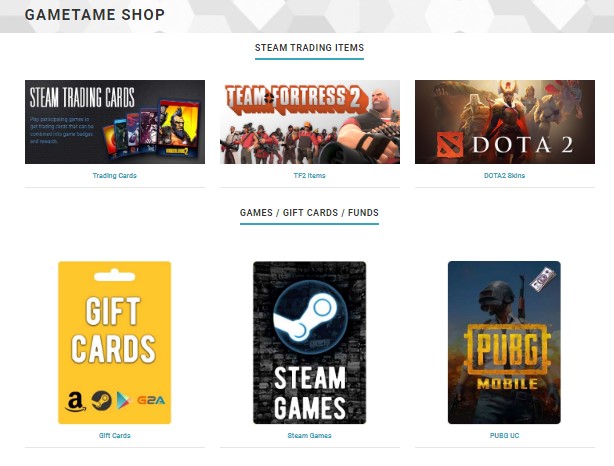 You can only redeem in-game items from supported games, gaming platform currency (for Battle.net, Steam, and others), and different gift cards. You can also get video games from Steam.
For gift cards and gaming platform currency, the lowest amount you can withdraw will be $5, which is worth 500 points. The number of points required for in-game items and video games from Steam will rely on the thing you want to redeem.
FAQs
Is GameTame Legit?

Yes, GameTame is a legit platform. It's free to create and pays their rewards for participating in games via the site.

Can you use it on mobile?

One good thing about GameTame is that it has a mobile app you can download to complete offers conveniently.

Who can join GameTame?

GameTame is available globally. This means you can sign up as a member regardless of where you live.
See More:
Gaintplay – 4 Best Ways To Make Money From Online
Gamekit – Earn Easy Cash by Playing Games, Paid Surveys, and More
Chequity – 5 Best Ways to Make Money From Home
CheckPoints Rewards Earn by Checking in To Stores, Cashback Offers, and 3 more!