Introduction
Intuit User Research offers a unique opportunity to participate in user testing for Intuit's suite of products, including popular software like QuickBooks, TurboTax, MailChimp, and more. In this program, participants can earn rewards by providing valuable feedback on these products through various studies. This introduction will delve deeper into how the program works, its earning potential, and what you need to know to participate successfully.
What is Intuit User Research?
Intuit User Research is an authentic user testing program affiliated with Intuit, the renowned creator of software products such as QuickBooks, TurboTax, MailChimp, and many more. It indeed offers tangible rewards for active participation in user testing opportunities.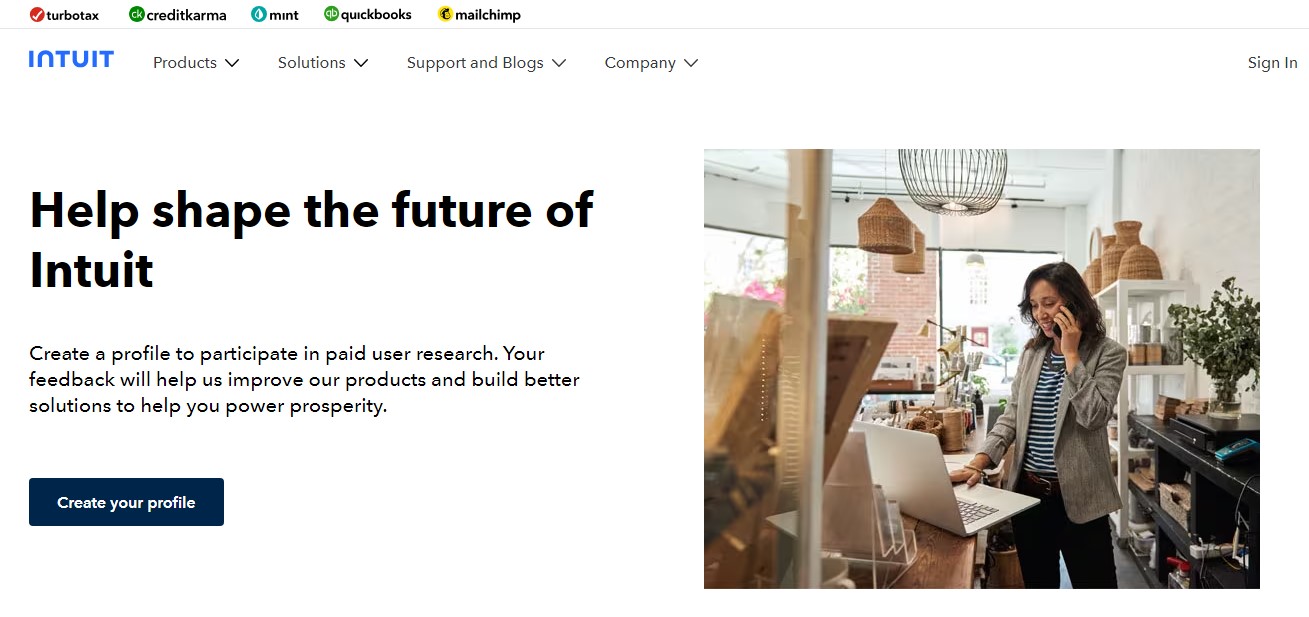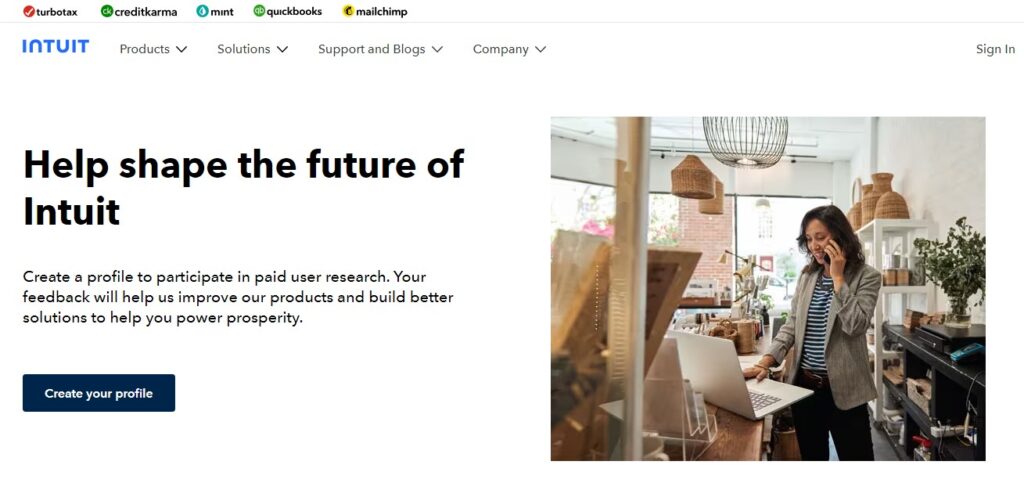 To determine whether this program is worthwhile, it's essential to delve deeper into its mechanics and examine the earning potential it presents.
How to make money by participating in studies from Intuit User Research.
Once you've set up your profile, you become eligible for potential study participation within Intuit User Research. However, unlike other user testing platforms, Intuit User Research doesn't feature a member dashboard where you can regularly check for available studies.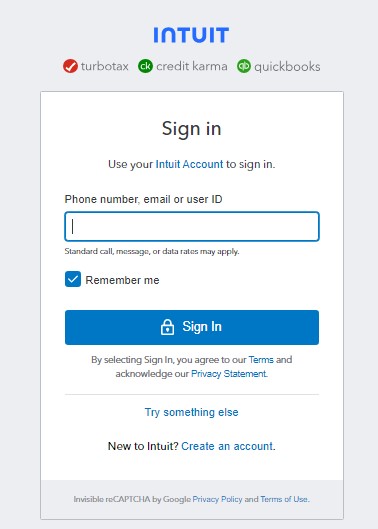 Instead, Intuit User Research will notify you if there are relevant studies in which you can participate. It would help if you kept a close eye on your email inbox, as they will send you invitations to join specific studies. These emails will contain comprehensive information about the study's details.
The studies you'll encounter typically come in the form of surveys or meetings, which can either be conducted in person or online. The most common type of study you'll encounter is online meetings. Importantly, all these studies will revolve around one of the products offered by Intuit, such as TurboTax, QuickBooks, MailChimp, Mint, and more.
Receiving an invitation from Intuit User Research can be relatively rare due to the specific nature of the opportunity, so if you do receive one, consider yourself fortunate.
How do you get paid From Intuit User Research?
Upon completing a study within Intuit User Research, you will receive the reward as specified in the email invitation you received. Typically, these rewards come in the form of prepaid Visa cards, though occasionally, you may receive other digital gift cards.
It's important to note that Intuit User Research does not provide cash rewards, so participants should not expect cash payouts. Instead, your prize will be delivered to you via email.
Overall, the payment system within Intuit User Research is straightforward and convenient. One notable advantage is that there is no earnings threshold to meet, enabling you to access your earnings promptly after completing a study. This streamlined process ensures you can receive your rewards quickly.
How much money can you make From Intuit User Research?
Your potential earnings through Intuit User Research are contingent on the number of studies you can participate in. However, it's important to note that earning opportunities are relatively scarce, so regular earnings should not be anticipated.
The amount you earn per study varies based on the type of study you engage in
In-person studies generally yield higher rewards, typically exceeding $100.
For online face-to-face meetings, you can typically expect compensation ranging from $70 to $130.
Surveys typically offer compensation in the range of $1 to $5, with the payment depending on the survey's length.
While the site offers a reasonable payout for surveys, the limited frequency of available opportunities means that the overall earning potential of Intuit User Research is relatively low.
How to join Intuit User Research?
Individuals from any location are welcome to join to become an Intuit User Research program member. However, there are specific eligibility requirements:
You must be at least 18 years old to participate.
You should be a user of one or more of Intuit's products.
The signup process involves creating a detailed profile, which may take approximately 10 minutes to complete. During this step, you'll be asked to specify which Intuit products you are currently using. Providing honest information is crucial as we will relate all the studies offered to Intuit's products. You may not qualify to join this program if you don't use any Intuit products.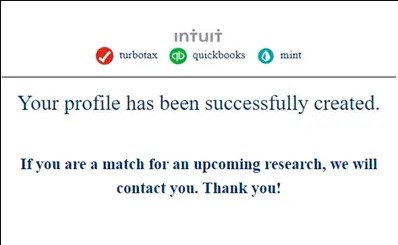 Once you've completed your profile, you need to wait for Intuit to notify you via email about any upcoming study opportunities.
FAQs
Is Intuit User Research available worldwide?

Yes, individuals from any location can sign up as members of Intuit User Research.

How long does it take to create a profile?

Creating a profile can take up to around 10 minutes due to the detailed nature of the process.

Is there a minimum earnings threshold to receive rewards?

No, there is no minimum earnings threshold, allowing you to access your earnings promptly after completing a study.

What type of rewards can I earn?

Rewards are usually prepaid Visa cards, although digital gift cards are also occasionally offered. Cash rewards are unavailable, and your reward will be delivered via email.
See More:
Inspired Opinions – Earn By Providing Feedback & Info With 3 Easy Ways
Yatzy Cash – Earn By Playing Classic Dice Games With 3 Easy Ways
Search for a Cause – Earn 100% Easy From Browser Extension