Introduction
If you're a fan of classic dice games, you're likely acquainted with the iconic game known as Yahtzee, also sometimes referred to as Yatzy Cash or Yahtzee. This beloved dice game has been entertaining players since the 1950s, drawing inspiration from earlier dice games like Poker Dice and Yacht.
Over the years, Yahtzee has firmly established itself as a staple in board games, transcending generations. With the advent of mobile technology, it has seamlessly transitioned into the digital realm, now accessible as a mobile app that allows you to enjoy the game anytime and anywhere. Whether you're using the Apple App Store or Google Play Store, a simple search on your smartphone will unveil a plethora of Yahtzee game options ready for download. I have a soft spot for Yatzy Cash, the game developed by Skillz.
Yatzy Cash elevates the classic dice game to a new level, offering an incredibly enjoyable gameplay experience. What sets it apart is the thrilling opportunity for players to win real cash rewards, all from the convenience of their mobile devices.
What is Yatzy Cash?
Yatzy Cash is a mobile game around rolling five dice to form specific combinations. Its engaging gameplay features a variety of options, including extensive tournaments, single and multiplayer modes, and head-to-head competitions that offer the chance to win substantial prizes, including real cash rewards.
To enjoy the excitement of Yatzy Cash, you can easily download the game on your Android or IOS mobile device. Visit your respective app store and start rolling those dice for a chance to secure big prizes and cash rewards.
How to Play Yatzy Cash?
Yatzy Cash closely adheres to the traditional Yahtzee rules, with the primary objective being to roll the dice to achieve the highest possible score by forming specific combinations.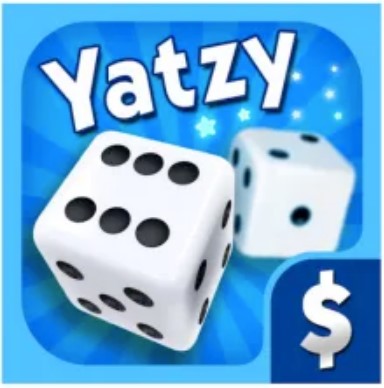 The game begins with each player rolling all five dice, and the player with the highest total goes first. During your turn, you can roll the dice up to three times. The initial roll involves all five dice, and you can set aside any dice that may help you reach your desired scoring combinations. You have the option to stop and record your score after any roll.
If you're dissatisfied with the results from the first roll, you can choose to reroll any number of dice or even all of them in your subsequent two rolls. You must record a score after the third roll, even if it amounts to zero.
Yatzy Cash offers 13 score categories; once you've filled a category, it cannot be used again. This adds an element of strategy to the game as you aim to maximize your points while selecting the most appropriate category for each roll.
Getting a Yatzy
In Yatzy Cash, there's one notable exception to the one-time use rule for score categories: the Yatzy itself. When you roll and achieve five dice showing the same number, you score a Yatzy. The first Yatzy you score in the game is worth 75 points. However, subsequent Yatzys are even more rewarding, worth 100 points each. You can score multiple Yatzys in a single game, accumulating additional points each time you achieve this feat. Accumulating Yatzys is a key strategy to aim for, as it can significantly boost your score.
Ultimately, the goal in Yatzy Cash is to finish the game with the highest possible score, as this will lead to winning real money rewards. So, the more Yatzys you can roll, the more points you can accumulate, increasing your chances of emerging as the winner and securing those real cash rewards.
Yatzy Cash offers a fun and straightforward gameplay experience with a user-friendly interface, making it easy to pick up and enjoy after just a few rounds. You can download the game from your device's Apple App Store or Google Play Store to play at your leisure and earn passive income while having a great time.
How to make money from Yatzy Cash
1. Make money by Bonuses.
Yatzy Cash offers an engaging gameplay experience with bonuses designed to boost your score and enhance your chances of winning the game. These bonuses add an extra layer of excitement and strategy to the gameplay.
Additionally, including the Floating Wing cursor adds a dynamic element to the game, making it even more thrilling and interactive. Features like these contribute to the overall excitement and enjoyment of playing Yatzy Cash, making it a must-try for fans of dice games and those looking to have fun while potentially earning real rewards.
2. Make money by Fair matching.
In Yatzy Cash, the matchmaking system ensures a fair and enjoyable gaming experience for players of all skill levels. Whether you're a beginner or an expert in dice games, the game's system works to match you with players of similar skill levels. This balance is maintained thanks to Skillz's anti-cheating technology and a robust game algorithm.
For beginners, this means you'll have the opportunity to play against fellow newcomers, allowing you to gradually learn and improve your skills. On the other hand, if you're an experienced player in the world of dice games, you can look forward to challenging matchups against other experts, adding an extra layer of competition to your gameplay.
The commitment to fair competition ensures that every session of Yatzy Cash is balanced and enjoyable, making it a great choice for players of all skill levels.
3. Win real money and other prizes.
Indeed, I'm here to provide information and answer your questions, and I'm glad to provide details about Yatzy Cash.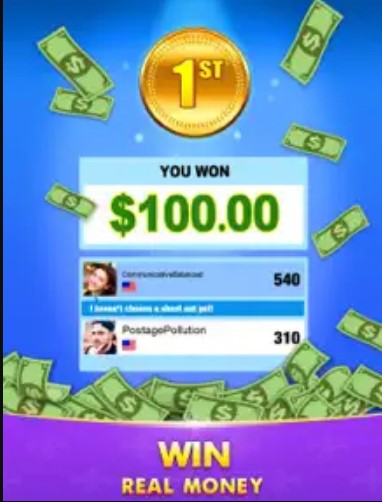 Yatzy Cash offers a straightforward and exciting gameplay experience with the ultimate goal of being the player with the highest score at the end of the game. Winning real cash and other tangible prizes is a rewarding incentive for players. Additionally, the opportunity to earn bonus cash, participate in tournaments, and vie for guaranteed prizes adds to the excitement and potential for substantial winnings. It's a simple yet engaging way to have fun while aiming for significant rewards.
Yatzy Safe and secure withdrawals.
Yatzy Cash provides convenient options for cashing out your earnings. You can typically withdraw your winnings via PayPal, a widely used online payment platform that allows for secure and efficient transactions.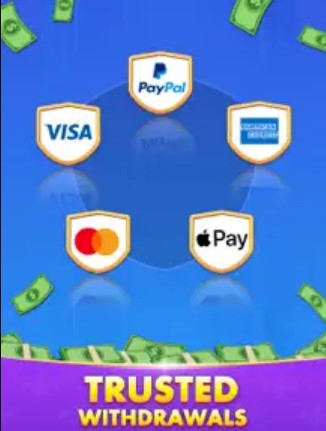 If you're using an iPad or iPhone, you can also process your payout through Apple Pay, which provides a seamless and easy-to-use method for receiving your earnings. These payment options allow players to access their winnings and enjoy the rewards from their gameplay experiences.
FAQs
Is Yatzy Cash a Scam?

Not! As with other mobile games by Skillz, Yatzy Cash has been thoroughly vetted by the development team and players worldwide.

How much does Yatzy Cash cost?

Yatzy Cash is free to play. However, you can level up your game using boosts, which cost real money.

Can you win money playing Yatzy Cash?

Yes, you can! Win head-to-head competitions and tournaments to win cash and other real prizes.

How much money can I win?

You may expect less. While there are high-stakes tournaments with guaranteed prize earnings, they often require a cash deposit to enter them. Still, even as a casual gamer, you can cash out a decent amount.
See More:
Search for a Cause – Earn 100% Easy From Browser Extension
RadioEarn – Make 100% Easy Money By Listening To Radio
Quick Pay Survey – 4 Easy Ways To Make Monry