Introduction
Welcome to Lightster – a dynamic platform that values your opinions and offers a unique opportunity to participate in market research while earning rewards. Although the specific countries where Lightster is available may not be explicitly mentioned, it appears to be accessible in regions such as the United States and Canada. To embark on this exciting journey, you must sign up, complete your profile, and engage in thought-provoking sessions with creators. As we delve into the intricacies of this platform, discover how your honest opinions can shape the market research landscape and learn about the diverse rewards awaiting you at the end of each session. Join us on this interactive and rewarding experience at Lightster, where your insights matter.
What is Lightster?
Lightster is a reputable market research company that provides individuals with a unique opportunity to earn income by expressing their opinions. This platform offers a legitimate way for users to contribute their thoughts and insights on various topics and be rewarded for their valuable input. Users can not only share their perspectives but also earn compensation in return.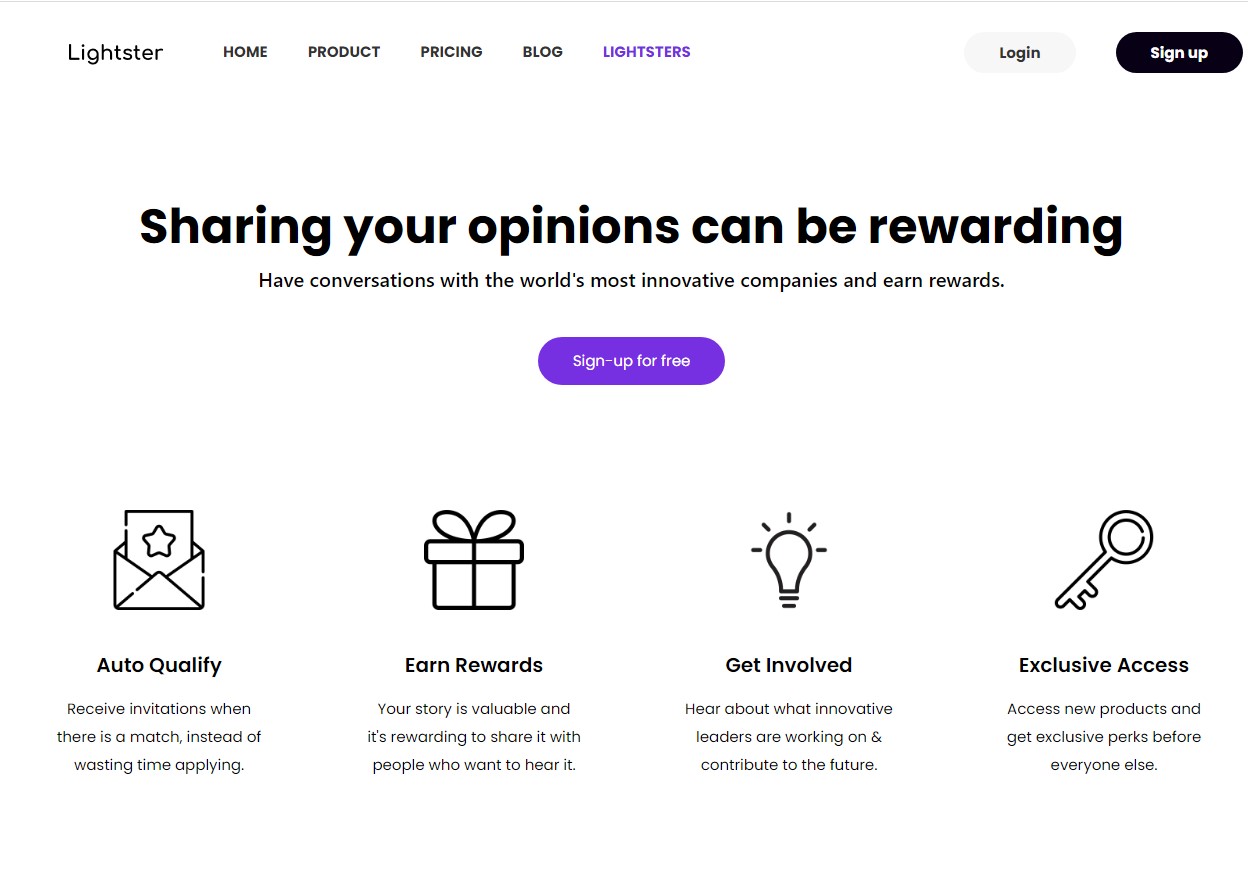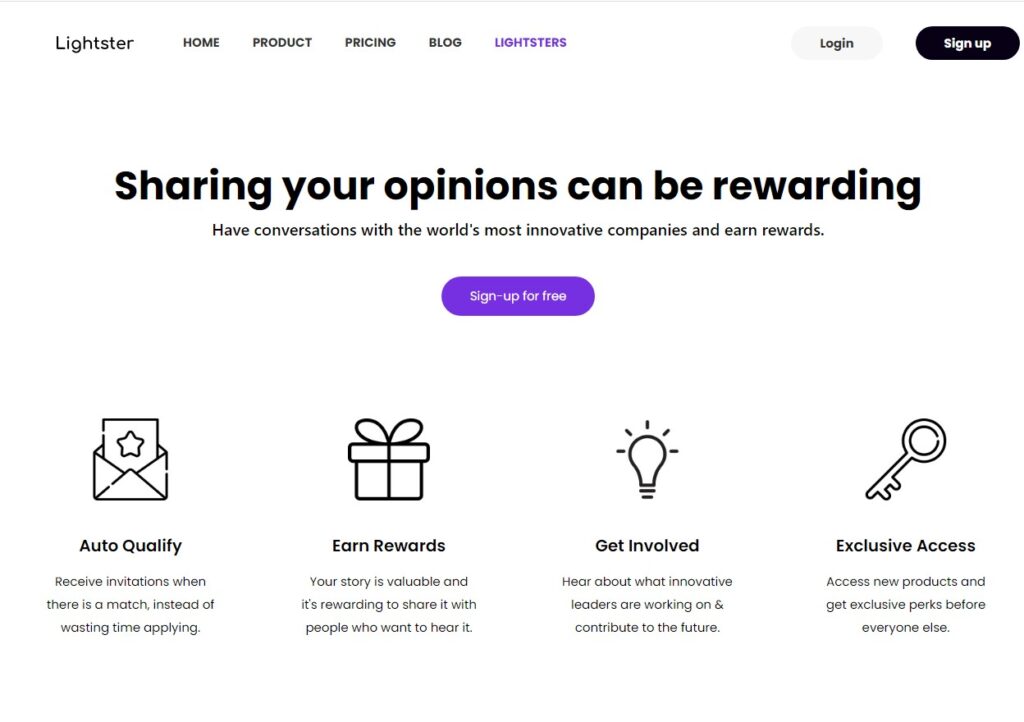 Its commitment underscores the legitimacy of Lightster to compensating participants for their time and opinions. Users can trust that their contributions are valued and part of a genuine effort to gather diverse insights for market research. Engaging with Lightster allows individuals to leverage their opinions to shape their understanding of market trends and earn rewards for active participation.
How to make money from Lightster?
Becoming a member of Lightster involves several steps to connect with creators and earn rewards.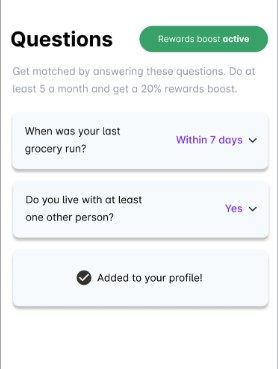 Initially, it would help if you enhanced your chances of receiving an invite by responding to survey-type questions on the member dashboard. These inquiries, designed to understand you as a potential respondent, require honest answers, as they influence the matching process with creators.
After answering the questions, you await Lightster to pair you with a creator. Once matched, you'll receive an invitation via the member dashboard and email. It's crucial to respond promptly, as there's a limit to the number of members a creator can connect with, and delays may result in a missed earning opportunity.
The invitation provides essential details, such as the scheduled date, time, and the reward for your participation. Clicking the provided link takes you to the member dashboard or another specified online meeting platform for the session, depending on the creator's choice.


During the session, you engage in a question-and-answer interaction with the creator, sharing your opinions on their product or service. The key is to be honest in your responses, irrespective of whether your opinions align with the creator's expectations. Your reward is contingent on your sincerity throughout the session.
It's worth noting that this earning opportunity is interactive and enjoyable but requires comfort in expressing your opinions to others. If you're introverted or exceedingly timid, there may be better opportunities than this. Importantly, there's no guarantee of receiving invites from Lightster, adding an element of unpredictability to this engaging and potentially rewarding experience.
How do you get paid From Lightster?
Payment for your participation in Lightster sessions is straightforward. After completing a session with a creator, you will receive your reward, the details of which are communicated in the initial invitation.
Typically, rewards are in the form of Amazon gift cards. However, some creators may opt to compensate you with cash. In such cases, you can expect your cash reward through PayPal or direct bank transfer via Wise. If you reside in Canada, receiving cash rewards through e-transfer is an alternative option.
An advantageous aspect of Lightster's payment system is that you must reach no minimum threshold to receive your earnings. You get rewarded after each session, eliminating the need to accumulate a specific amount before accessing your compensation.
Receiving your rewards is efficient, with a waiting period of one to three business days. This quick turnaround ensures you can enjoy your participation's fruits promptly. Overall, the payment system employed by Lightster is convenient and prompt, enhancing the overall user experience.
How to join Lightster?
While Lightster doesn't specify the countries it is available in, the platform appears accessible in certain regions such as the United States and Canada. Unfortunately, there isn't comprehensive information on the countries where Lightster operates, so the best way to determine eligibility is to attempt the sign-up process.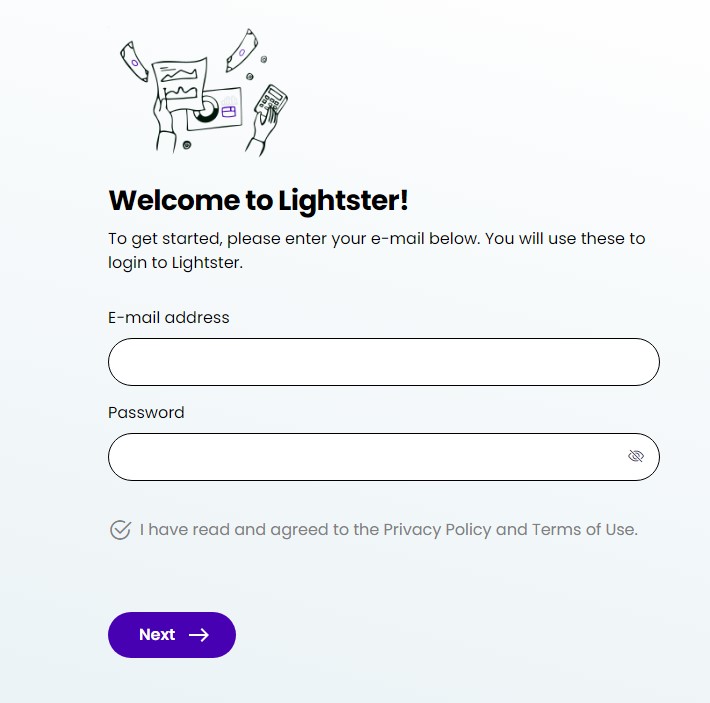 To join this platform, you must complete the registration form and proceed to the next step, which involves providing your mobile number. It's important to note that sharing your mobile number is a mandatory step in the registration process. If you are uncomfortable with this requirement, Lightster may not suit you.
After providing your mobile number, Lightster will send a confirmation code via SMS. Inputting this code is necessary to finalize your registration. Once registered, you can log in to the member dashboard to complete your profile and begin answering questions to increase your chances of being matched with creators.
To summarize, the availability of Lightster in specific countries may be outside the site, so individuals interested in joining should attempt the sign-up process to determine eligibility. However, providing a mobile number is a mandatory step in the registration process.
See More:
Listeners App Review – Earn 100% Easy Money Listening People
Musifiq: The Ultimate Fusion of Music & Income Opportunities
10 Best Ways to Earn Money Surfing The Web in 2024