Introduction
Hey everyone, welcome to another new blog in this blog. I will tell you how to mine XRP and then turn around and stake XRP on HotBit to earn passive income.
XRP Live Price, Market Cap, Volume, Supply.
#
Name
Price
Changes 24h
Market CAP
Volume
Supply
Use HotBit as Your Ripple $ XRP Wallet.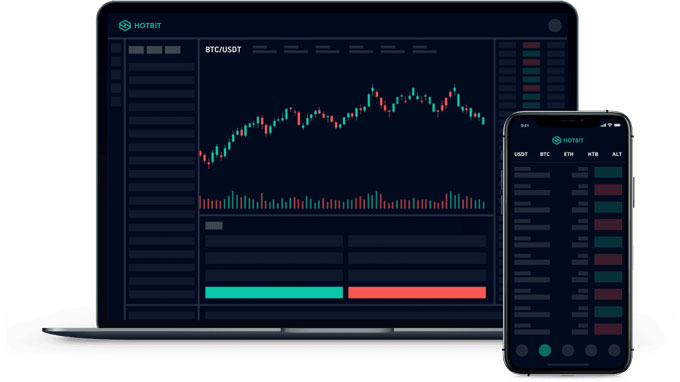 The first step is to secure an XRP wallet address. I like to use a wallet where I'm going to stake my crypto. So, in this case, I'm going to be using HotBit. They have many different investment options and excellent passive income products.
Obtain the Deposit Wallet Address from XRP On HotBit.
Once you sign up for HotBit if you go to the top right corner and click on the wallet.

Go down to "deposit," then filter by XRP. On this drop-down, we can see our XRP deposit address here.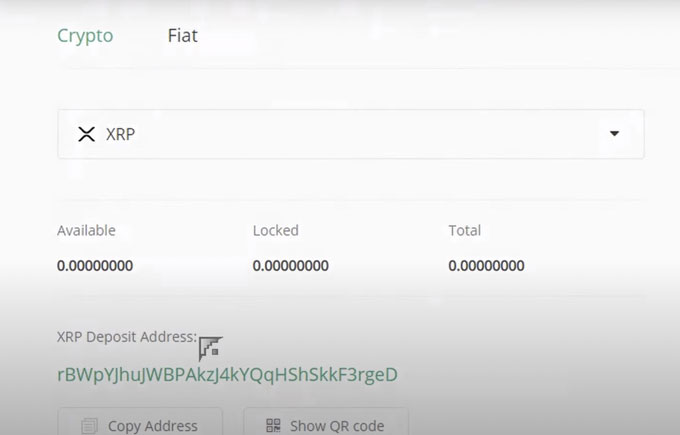 Add Exclusion Via Windows Security Settings to mine XRP On HotBit.
The next step is to open up your folder, right-click and create a new folder. We'll call it unmindable. Then go to your start menu and open up your windows security settings. Click on virus and threat protection. Click on manage settings, scroll down and click on add or remove exclusions.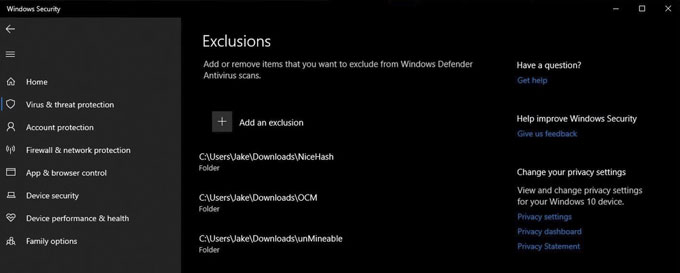 Click add an exclusion and click on the folder. Then we'll browse to the section and click on the unmindable folder we just created. Please select it and click yes when prompted to add a windows security exclusion. So that way, this software doesn't get flagged as malware when we it.
Run unMineable Miner to mine XRP On HotBit.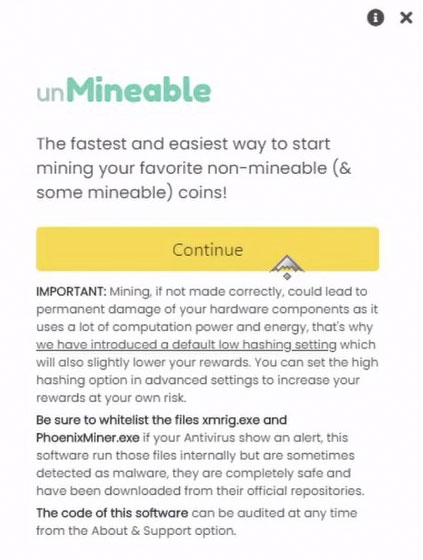 Once extracted, double-click the program to run it. Click continue here. We can either select a graphics card or CPU.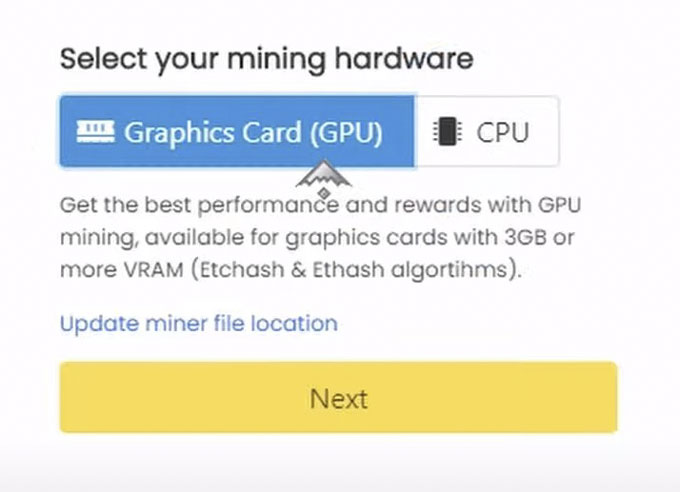 If you have a gaming computer or high-end GPU, you're going to be more profitable by selecting a graphics card. But if you're on an old computer or don't have a good GPU, click on CPU and click next.
Input Wallet Address and start mining XRP On HotBit.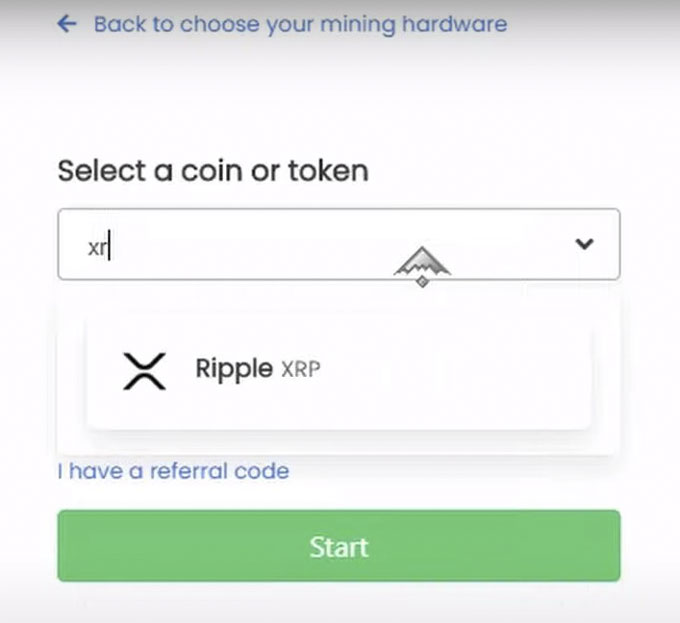 From the drop-down, we'll select XRP, and then here, we'll paste in our wallet address from HotBit.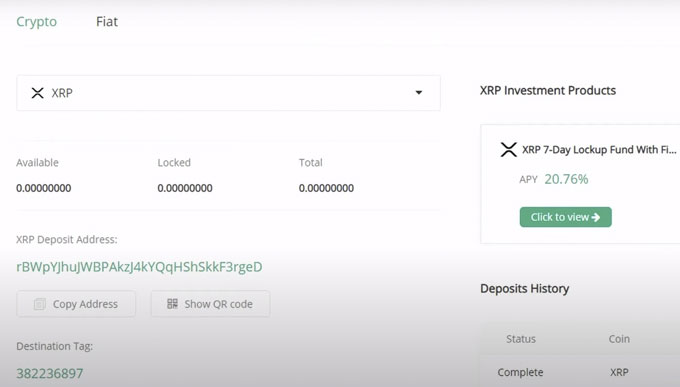 So, we'll go back to HotBit and click copy address. Then we'll paste it in. then we'll put in a semicolon (:) and we'll go back to HotBit again. We'll copy the destination tag, and then we'll paste it after the semicolon. And you can see here this little memo underneath tells you precisely what to do. It also says if you have a new XRP address, but at least 20 XRP in it to activate it. I don't think you have to do that for HotBit, but you will have to do some exchanges. After pasting your wallet address and destination tag, click start. Give it a couple of minutes to ramp up, and just like that, we can see here that we're mining XRP.
Select High-Intensity Mining in the Settings to mine XRP On HotBit.
If we click on the gear head at the bottom of the advanced settings, one thing to note is that you can select your mining intensity.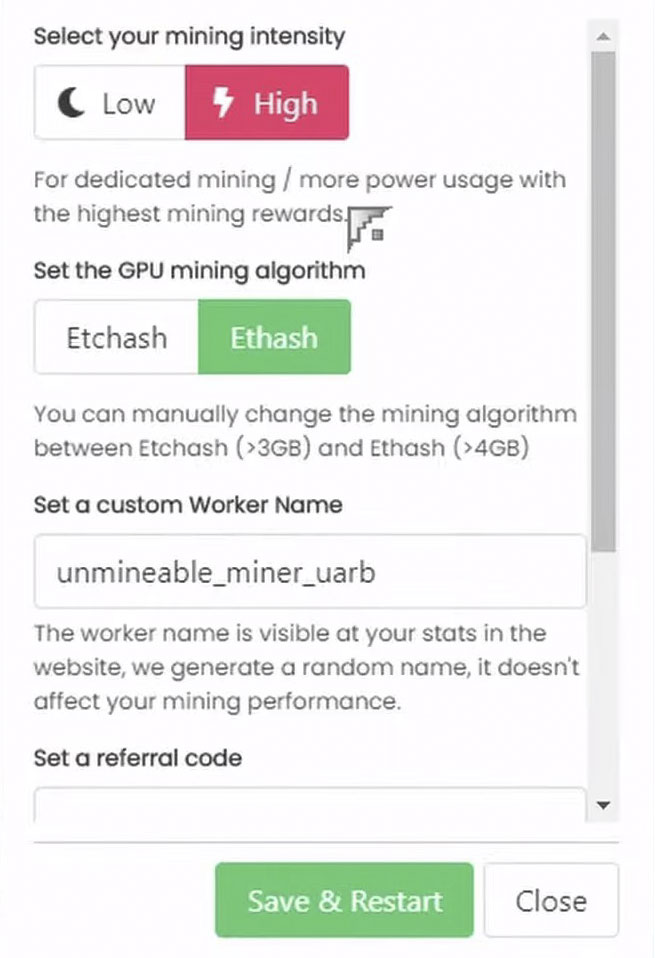 If you're gaming or doing other things in the background, you'll probably want to select low, but otherwise select high to get the most return of XRP. You can also select your GPU mining algorithm if you're on a graphics card with four gigabytes or more ram. Then you're going to want to be on Etchash. But if you have three gigabytes or more, you'll want to select Ethereum classic hash. If you end up changing any of these settings, click on save and restart.
XRP Payment.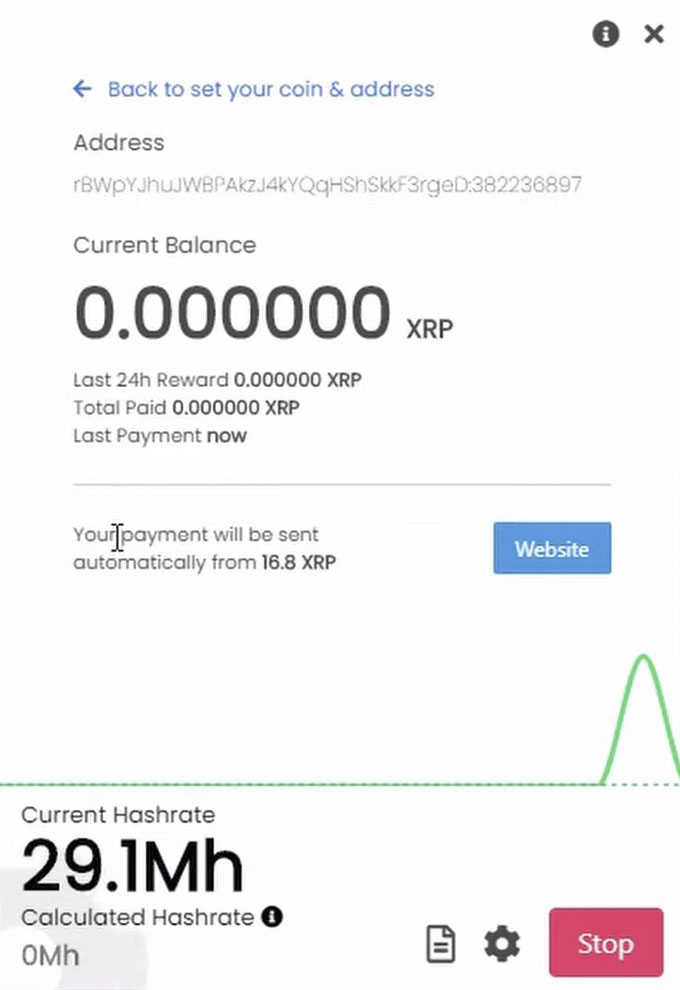 You'll see here that it says your payment will be sent automatically from 16.8 XRP, so once you mine 16.8, you'll automatically be sent the 16.8 XRP to the specified wallet address.
Daily Earnings from Staking XRP On HotBit.
To give you an idea of the staking rewards, if you go to the investment tab and click on assets, you can see here I just started staking roughly 9 300 XRP. and after a couple of days, it'll start to generate the income you can see here yesterday's income was 2.7 almost XRP a day which is pretty awesome during daily XRP passively.
Conclusion.
That's all I got for you guys. Hopefully, you got the unminable miners set up and are successfully mining XRP. I think it's a great idea to stake it on HotBit and earn passive income.
FAQ
How much is XRP worth today?

The current price is $0.719 per XRP. XRP is 80.25% below the all-time high of $3.84. The current circulating supply is 48.14 B XRP.

Is XRP a good company?

XRP is a very good company because not only is it a smart choice in the cryptocurrency space for its differences, but it is also a coin that is on the lower side at the moment.
See More:
How To Mine Baby Dogecoin | How To Check Baby DogeCoin Price
How To Mine Ethereum | The Best Way To Start Mining Ethereum
How To Mine USDT, Theta Token, Or TETHER US On Any Computer