Introduction
Survey websites are often seen as a popular method for earning money online, with many options available. However, only some of these platforms live up to their claims of legitimacy and reliability regarding payment. In this review, we will look closely at Panel Champ to determine if it stands out as an exceptional and high-paying site among the many available options.
What is Panel Champ?
Panel Champ is a platform that asserts you can generate income by expressing your thoughts and opinions. This straightforward app provides cash rewards directly in exchange for your opinions. Notably, PanelChamp was formerly recognized as Quest Mindshare, and anyone attempting to join Quest Mindshare will now be redirected to PanelChamp. PanelChamp has established partnerships with reputable survey websites.
How to Join Panel Champ?
Becoming a member of Panel Champ is both free and uncomplicated. When you visit PanelChamp, you can select your country of residence from the available options.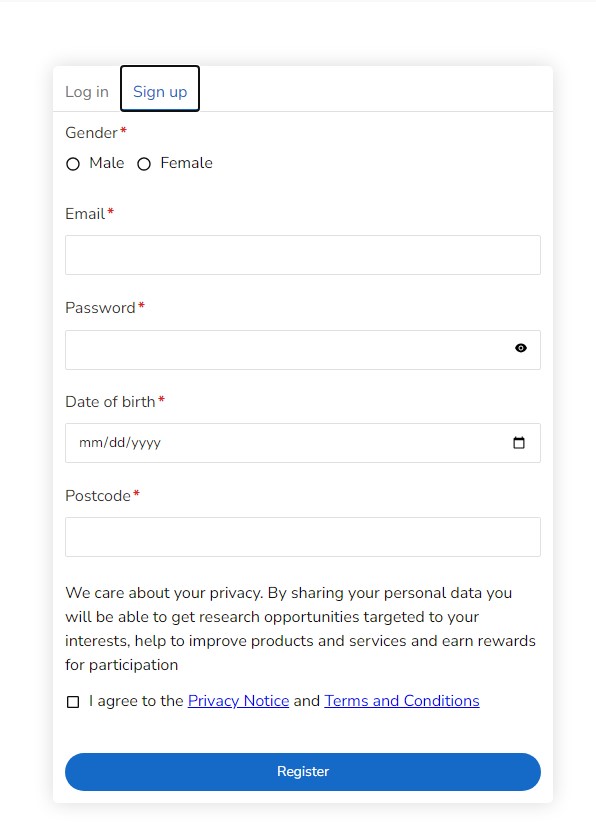 Please note that you can only join if you are residing in the following countries: Canada, United States, Mexico, United Kingdom, Norway, Sweden, Finland, France, Germany, Spain, Italy, China, Japan, India, Philippines, Australia, New Zealand, and Indonesia.
Once you've chosen your country, you can complete a registration form. In this form, you'll need to provide details such as your gender, email address, password, date of birth, and zip code.
How Does Panel Champ Work?
Registration
Registering with Panel Champ is a hassle-free and cost-free process. You must choose your country and complete the form by entering your name, email address, postal code, gender, and date of birth. It's worth noting, however, that PanelChamp does not provide a signup bonus, so your account will begin with a balance of $0.00.
Profiling
Once you've logged in, you'll encounter various categories of profiling questions.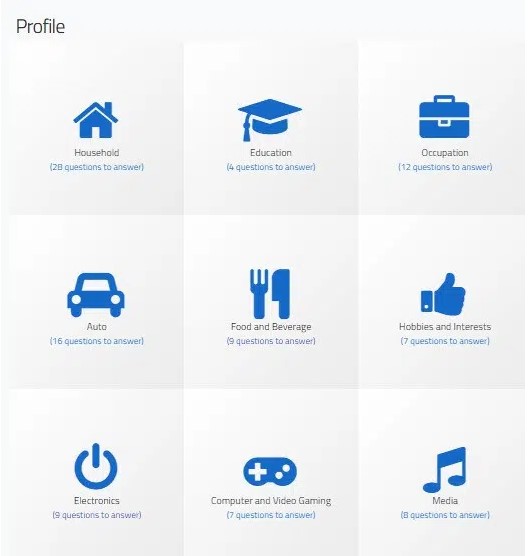 These questionnaires do not offer compensation, but it's crucial to complete them. Doing so helps ensure that you receive more survey invitations tailored to your profile, increasing your chances of participating in surveys that match you.
How To Make Money from Panel Champ?
Panel Champ follows the typical pattern of a survey site. After successfully registering your account, you can immediately begin by completing the profile surveys, which are crucial for increasing your chances of qualifying for more surveys. It's important to note that these profile surveys can be quite time-consuming, with as many as 119 questions taking more than 30 minutes to complete.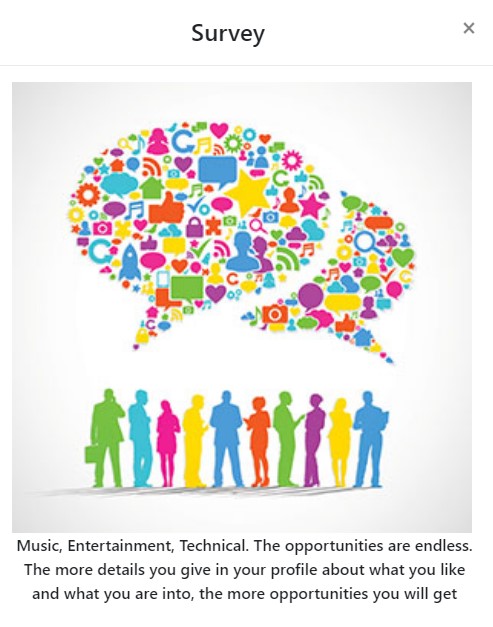 Once you've completed your profile surveys, there is little activity to engage in on the website itself. Instead, you'll need to wait for email invitations from PanelChamp patiently. All the surveys you qualify for will be emailed to you, eliminating the need to log in to the website frequently.
Panel Champ also offers the flexibility to choose your preferred survey frequency, allowing you to select from options 1, 3, 6, or the default number of surveys per month.
While PanelChamp is known for its user-friendliness, it's important to emphasize that earning substantial money through the platform may require patience.
How Much Can You Make from Panel Champ Online Surveys?
On Panel Champ, you can earn between $0.25 to $0.75 per survey, usually taking 45 minutes to complete. To maximize your earnings, providing accurate and thoughtful responses when answering survey questions is essential.
While using the platform, you can anticipate receiving around 5 to 10 survey invitations per week, which provides opportunities to participate in various surveys and increase your potential earnings.
How to Redeem Points With Panel Champ?
Panel Champ offers a straightforward and flexible reward system for its users, making it relatively easy to redeem your earnings. Here are the payout options and details:
PayPal
You can receive your rewards via PayPal, which is ideal for those needing immediate cash. PayPal transactions are processed quickly, usually within four business days. The minimum payout thresholds vary by country:
£8 in the UK.
$12.50 in the USA and Canada.
$15 in New Zealand.
$17 in Australia.
€10 in European countries.
Tango
Panel Champ also offers the option to process your earnings through Tango, an online service that allows you to convert your pay into gift cards from various stores available on the platform.
Visa Credit Card Gift Card
If you prefer cash rewards but don't have a PayPal account, you can receive your payout as a Visa credit card gift card. Remember that this option takes longer, typically up to 4 weeks, to receive the card in the mail.
Check
Panel Champ is one of the few survey sites still issuing checks as a payout method. Checks are suitable for members who want cash that can be quickly deposited into a bank account, but it may take a few weeks to receive the check in the mail.
These flexible payout options cater to various preferences and needs, allowing you to choose the method that suits you best for redeeming your earnings.
See More:
Surveytime – Earn by Sharing Your Valuable Feedback With 2 Ways
Earn By Playing Reel Adventures Fiesta 100% Slot Game
Scratch Blitz – Earn by Playing 100% Easy Scratchcard Games