Introduction
PaidforResearch.com is a platform that offers opportunities for individuals to earn money by participating in surveys and promotional offers. However, it has garnered attention for its unconventional approach to user engagement and questionable claims regarding potential earnings. In this review, we will explore the features and practices associated with PaidforResearch.com, shedding light on the user experience and the legitimacy of its promises.
What is PaidForResearch.com?
PaidForResearch.com is a website that promotes the opportunity to earn money by participating in surveys. Upon visiting the site, you may notice claims suggesting that memberships are in high demand and limited in availability, creating a sense of urgency to sign up quickly.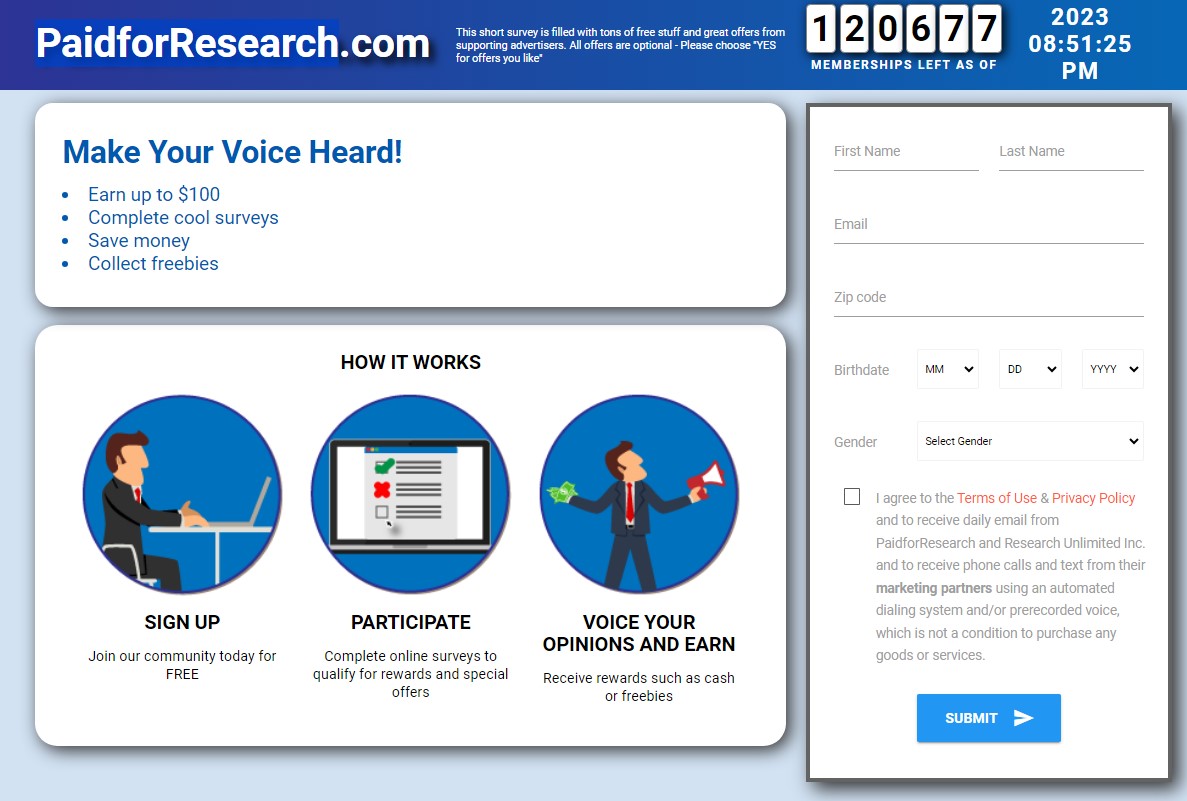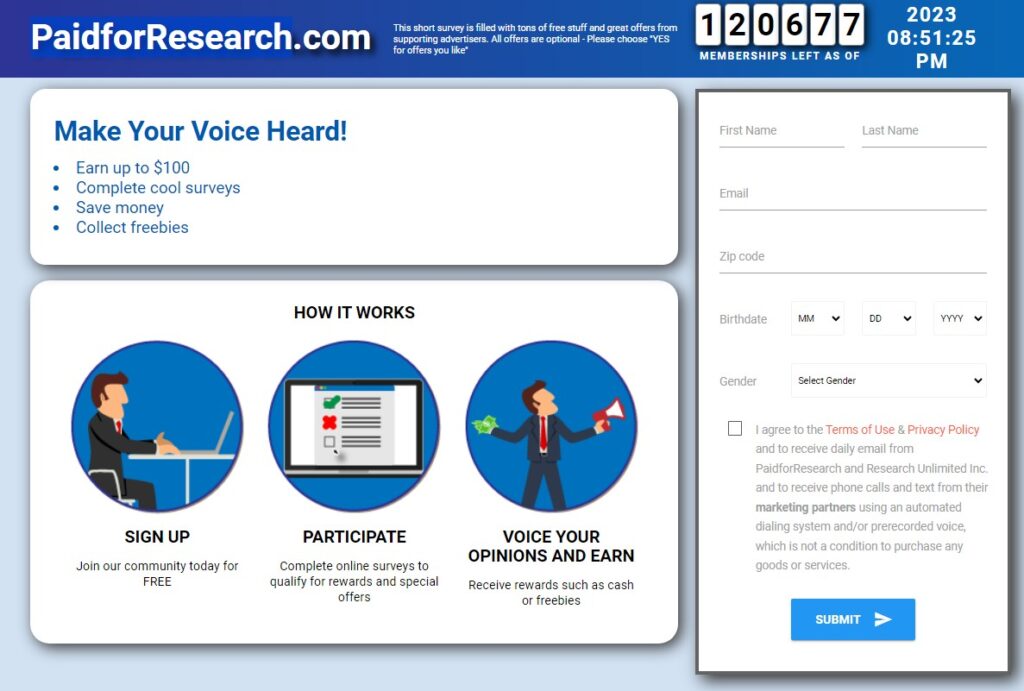 It's essential to be aware that these claims are often used to develop an understanding of pressure and encourage users to join the platform hastily.
How to Join PaidForResearch.com?
Getting started with PaidForResearch.com is both simple and cost-free. Upon visiting our website, you'll encounter a user-friendly registration form. Here, you can quickly provide your details, including your first and last name, email address, zip code, gender, and date of birth.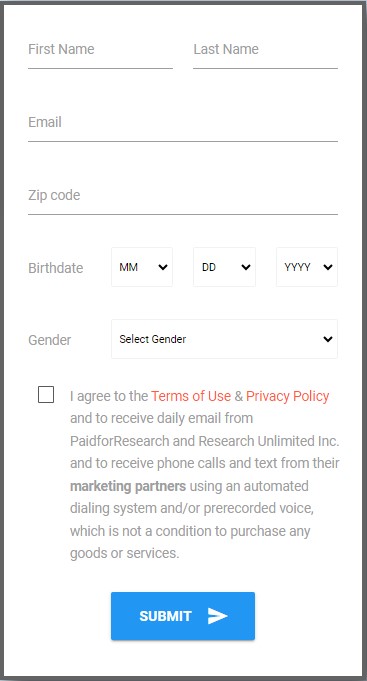 You can create your account once you've completed this straightforward registration process. Additionally, you'll find a section with a set of yes and no questions, each of which will be explained in detail to ensure clarity.
For those seeking further information on the legitimacy of survey sites, we recommend exploring our Surveytime Review, where you can assess whether they are trustworthy survey platforms or potentially questionable options.
How to Make Money by Answering Questions From PaidForResearch?
PaidForResearch.com presents a unique approach to survey participation. Upon successfully registering your account, you will encounter nine yes-and-no questions, with approximately 20 questions on each page. These questions pertain to various offers, and your choices dictate your subsequent actions.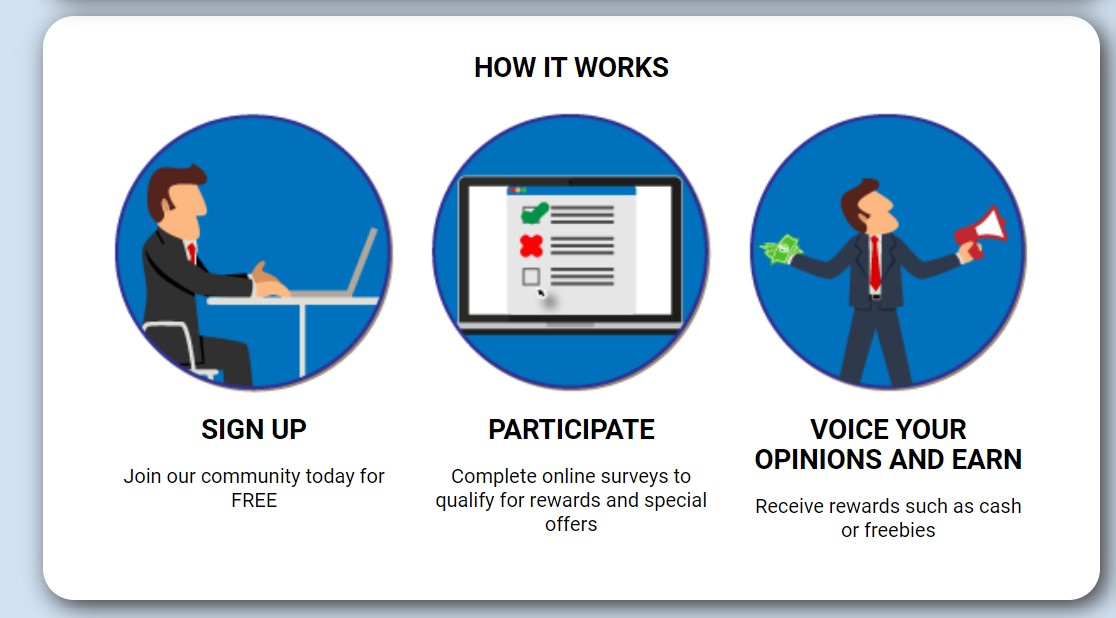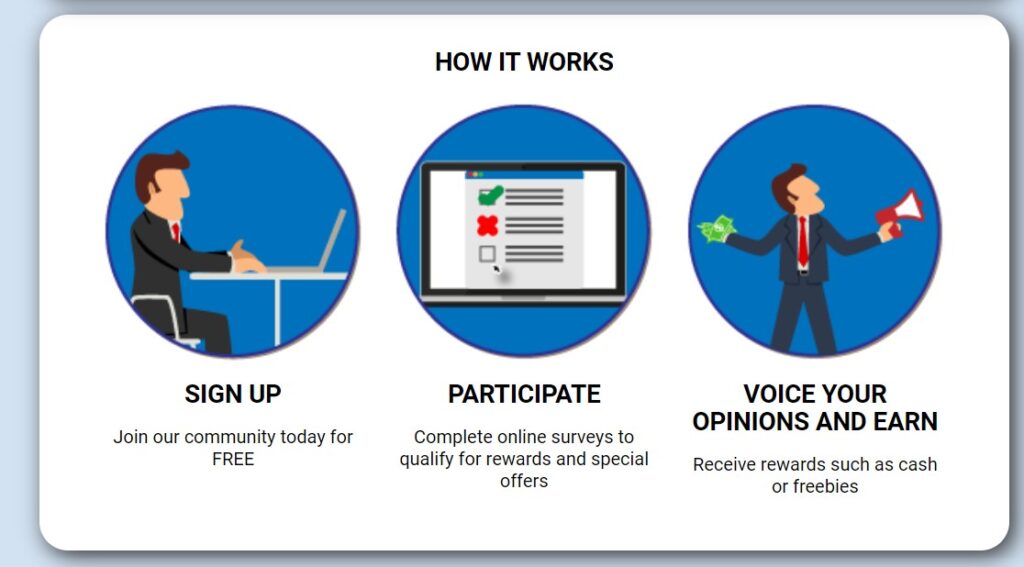 Opting for "no" has no immediate consequences, but selecting "yes" prompts further registration and information submission for each respective offer. It's worth noting that many of these offers primarily serve promotional purposes and may need more genuine surveys or surveys of subpar quality. Occasionally, you might come across worthwhile suggestions, but they are the exception rather than the rule.
Before committing to any "yes" responses, carefully reviewing the terms and conditions associated with these offers is highly advisable. Many of them could lead to spammy promotional emails and unwanted offers. Some suggestions may include clauses that involve receiving phone calls from the numerous partners affiliated with PaidForResearch.com, which reportedly number more than 100.
It's essential to be aware that even if you choose "no" for an offer, you may have already unwittingly accepted specific terms and conditions during the initial sign-up process with PaidForResearch.com. Additionally, the claim of earning $100 merely by engaging with these promotional offers should be approached cautiously, as it may need to reflect the actual earnings potential on the platform accurately.
How Much Do You Earn From PaidForResearch?
PaidforResearch.com's claims of earning over $350 after completing the nine-page questionnaire may need to align with users' experience. Many individuals have reported that, upon completing the questionnaire, they only receive a thank-you message with no tangible rewards. The promise of earning $100 by engaging with all the promotional offers on the platform is unsubstantiated, as there is a lack of evidence or proof of users receiving this amount.
It is essential for individuals considering participation on this platform to exercise caution and manage their expectations regarding potential earnings. It's advisable to thoroughly research and read reviews from other users to understand better the actual user experience and the legitimacy of the platform's claims.
Payment Method
PaidforResearch.com does not offer a payment method, since users are not compensated for their participation. Consequently, there is no minimum payout threshold or gateway, as there are no earnings to be disbursed to users on this platform. Users should be aware of this when considering engagement with the website.
See More:
Panel Champ Review – Earn By Expressing Your Thoughts in 2024
Surveytime – Earn by Sharing Your Valuable Feedback With 2 Ways
Earn By Playing Reel Adventures Fiesta 100% Slot Game