Introduction
Word Relax App is a vocabulary-enhancing and rewarding word game platform. Developed by Dream Studio, it offers entertaining word puzzles where players earn coins for finding hidden words. With over 9100 levels, each representing a different country, the game's backdrop transforms accordingly. Engage in tournaments to collect flowers for additional rewards. Enjoy daily bonuses and choose between PayPal or Amazon Gift Cards for payments. Join Word Relax App today for an immersive linguistic adventure and the chance to expand your vocabulary while earning rewards.
What is Word Relax App?
Word Relax App, created by Dream Studio, is an online platform that asserts the potential to generate income by playing word games. The app combines entertainment with educational elements to help users boost their vocabulary. However, it's important to note that the app's capacity to deliver monetary earnings may vary and is not guaranteed.
How to Join Word Relax App?
Getting started with Word Relax App is a simple process. You can easily download the app onto your mobile device, which is compatible with Android and iOS platforms.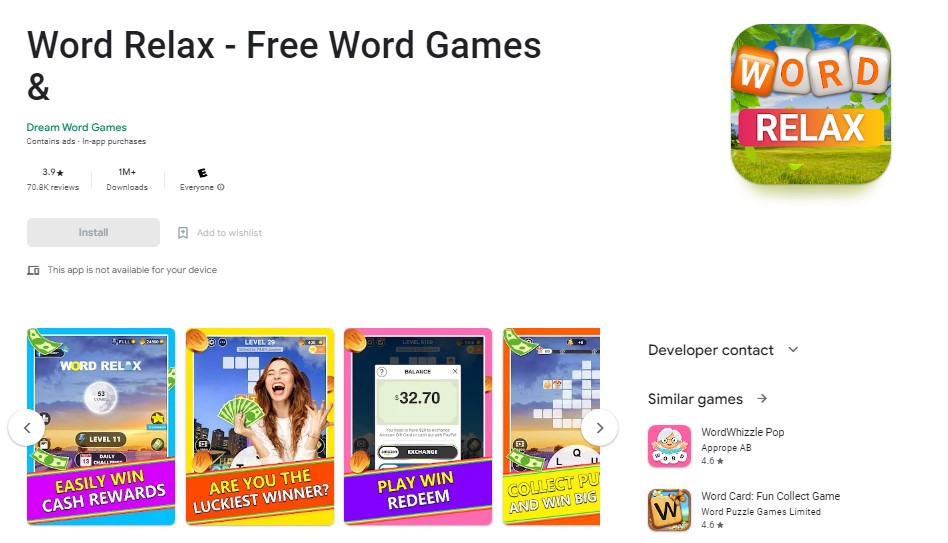 Word Relax App is available for download on the Play Store for Android devices and the App Store for iOS devices. Choose the appropriate store based on your device and install the app.
Once installed, you can begin playing word games and earn various rewards. It's worth noting that Word Relax App is accessible worldwide, allowing users from different locations to participate. As for payment, the app offers PayPal as a payment method. To receive payments, it is necessary to create a PayPal account, for which you need to be at least 18 years old in most jurisdictions.
How do you make money from Word Relax App?
Word Relax App offers a rewarding experience by compensating players for engaging in word games resembling crosswords. These games involve discovering words with varying lengths, typically two to five letters. Players complete the level and earn virtual coins upon finding all the words.
The primary objective of Word Relax is to assist individuals in expanding their vocabulary by uncovering concealed words through connecting provided letters. Initially, players encounter fewer letters and need to identify a smaller number of words. However, as they progress through the levels, the number of letters increases, elevating the difficulty.
With approximately 9100 levels available, each level corresponds to a specific country, accompanied by a game wallpaper that reflects the theme of that particular country. For instance, if a level represents Egypt, the background image will depict a pyramid.
Initially, players earn coins upon completing a level. However, coin rewards are only granted after accomplishing multiple levels as the game progresses. Players can utilize hints when they encounter challenges and find themselves stuck. These hints, which reveal a letter necessary to unlock a word, are not provided for free. Instead, players must purchase them using the coins they have earned.
How to make money by playing Word Relax word games?
As mentioned, Word Relax App allows earning coins by actively participating in word games. Upon completing one or two levels, players receive varying amounts of coins, with the exact amount differing from level to level.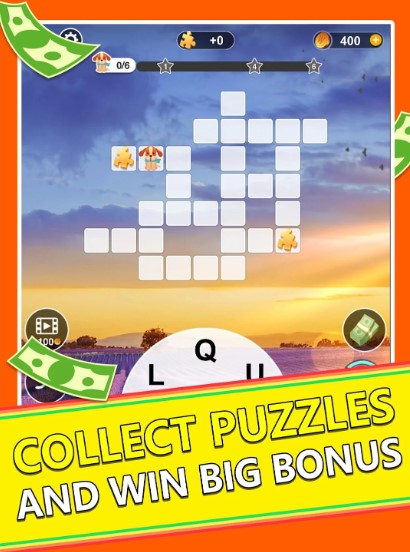 In addition to level-based earnings, a tournament feature in the app enables players to earn rewards. Players can accumulate points and compete with others by collecting flowers during the tournament. The player who collects the highest number of flowers will be rewarded with coins.
Furthermore, Word Relax App offers a daily bonus system. Players can earn a random distribution of 50, 100, or 200 coins as their daily bonus. These bonuses serve as an additional means to acquire coins within the game.
How do you get paid from Word Relax?
In Word Relax App, the payment system operates through a coin-based currency. The minimum payout threshold for the app is set at $100, although the specific conversion rate is not explicitly stated and may vary depending on the country.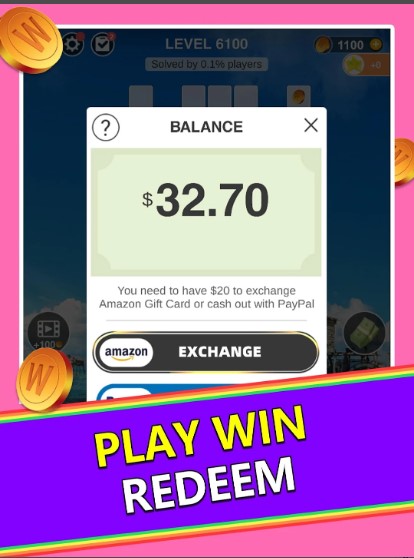 There have been claims from some individuals stating that they earn approximately $0.01 upon completing every 50 levels. However, it's important to note that these claims may vary in accuracy and should be taken cautiously.
Word Relax App provides two options for receiving payments: PayPal or Amazon Gift Cards. While both options are available, the app recommends requesting payment through Amazon Gift Cards as it offers a quicker payment process than PayPal.
FAQs
How do I earn coins in Word Relax App?

Coins can be earned by completing levels in the word games. Each level completed rewards you with a certain amount of coins, which can be accumulated over time.

What are the payment options in Word Relax App?

Word Relax App provides two payment options: PayPal or Amazon Gift Cards. You can choose your preferred method when requesting a payout of your earned coins.

Is there a minimum payout threshold?

Yes, there is a minimum payout threshold in Word Relax App. Currently, the threshold is set at $100. Once you reach this amount, you can request a payout.

Is Word Relax App available in multiple languages?

Yes, Word Relax App supports multiple languages, allowing users from different regions to enjoy the game and enhance their vocabulary.
See More:
Earn By Playing The Mysterious Treasures 2248 Android Games
Purple Circle App – Earn By Playing 100% Easy Trivia Games
Witcoin Review – Earn By Answering Quizzes With 2 Easy Tasks
Payadcoin Review – Earn By Watching Video Ads With 2 Easy Ways