Introduction
Candy Pop Star is a colorful and addictive Android game developed by Alferd CAN. Match and eliminate groups of candies to earn high scores and progress through levels. Use powerful tools like bombs and rearrange options to clear the grid strategically. The game offers a reward system with diamonds that can be converted into cash rewards. Watch sponsored videos and reach milestones to earn diamonds, and even have chances to win substantial cash prizes. Download Candy Pop Star for free on the Play Store and embark on a sweet, exciting journey filled with tasty challenges and lucrative rewards.
What is Candy Pop Star?
Candy Pop Star is an Android game developed by Alferd CAN. It falls under classic and addictive casual games that keep players engaged through tapping and matching colored cubes.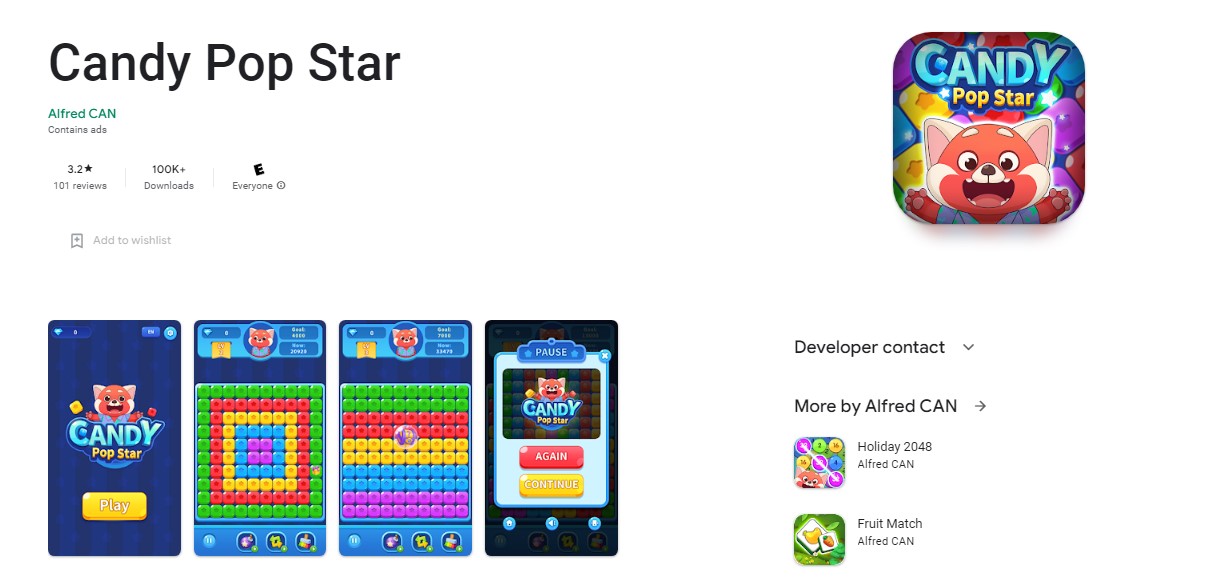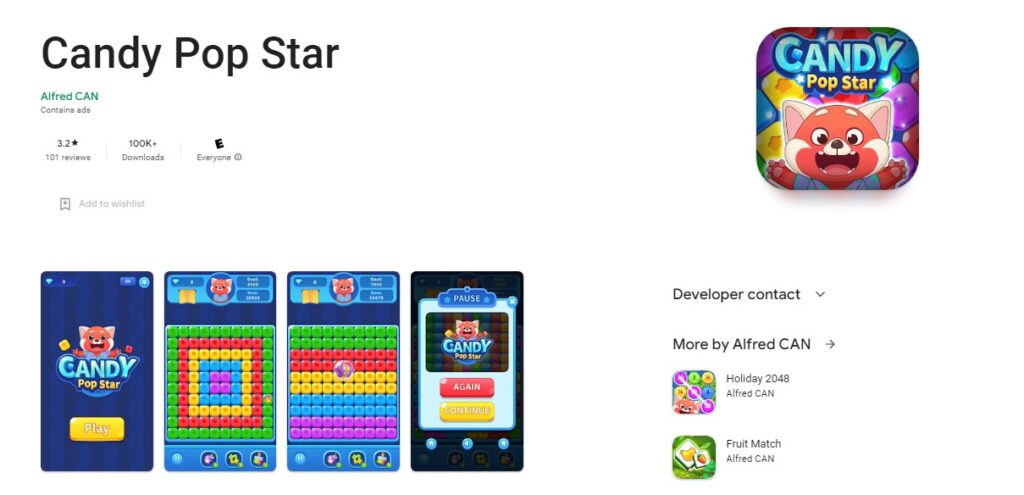 In this game, the objective is to pop cubes of the same color, causing them to disappear. The goal is to eliminate all the blocks on each level while achieving the minimum required score to progress.
One notable feature of Candy Pop Star is the opportunity to earn rewards. After completing a level, players are presented with the option to watch a video in exchange for diamonds. These diamonds hold a monetary value, typically around £1 or $1. On certain occasions, players may even have the chance to win more significant sums of money, ranging from $20 to $30.
However, it's important to note that Candy Pop Star is currently in early access, meaning user reviews and feedback on platforms like Google Play may be limited or restricted. This lack of studies can make it challenging for users to assess the legitimacy of the game's reward program.
How Does Candy Pop Star Work?
Candy Pop Star is free to download from the Play Store and includes no in-app purchases. The absence of registration requirements allows users to jump into the game and accumulate rewards.
The diamond balance feature at the start of the game sounds interesting. By tapping on the diamond balance, players can access the currency mall to find the conversion rate of diamonds to cash rewards. In the case of players in the UK, each diamond corresponds to £1, which is a straightforward conversion.
Additionally, reaching level 200 in the game is a significant milestone. Upon reaching this level, players can withdraw substantial cash rewards ranging from £200 to an astonishing £1,000.
It's important to note that while this information provides an overview of the game and its reward system, it's always a good idea to exercise caution and verify the legitimacy and terms of any reward program or cash withdrawal process.
How to make money by playing the Candy Pop Star game.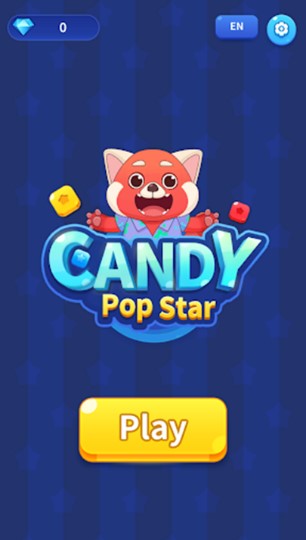 When starting the game, players will encounter a grid filled with candies of different colors. The objective is to eliminate these candies by clicking on groups of at least two candies of the same color, causing them to disappear from the grid.
To aid players in clearing the grid, Candy Pop Star provides valuable tools such as bombs, rearrange options, and brushes. These tools can be used strategically to destroy multiple candies simultaneously, making it easier to achieve high scores.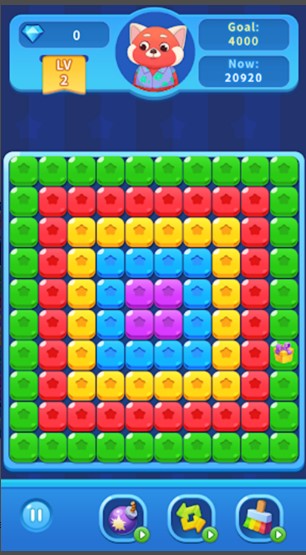 Minimizing the number of remaining candies on the grid is important as it directly impacts your score. The fewer coins left behind, the higher your score will be. Each level will have a goal score that players must reach to complete successfully.
Once you reach the goal score and complete a level, a shiny and prominent diamond icon will appear on your screen. Tapping on this icon will allow you to watch a sponsored video, and as a reward, you will receive between 1 and 2 diamonds.
Additionally, Candy Pop Star may occasionally offer even more substantial cash rewards, providing an exciting opportunity for players to earn more significant benefits.
Remember to enjoy the game and have fun while playing, and be sure to pay attention to any specific rules or instructions that the game provides for a smooth and rewarding experience.
How do you get paid from Candy Pop Star?
The specific payment process for Candy Pop Star may vary depending on the game's developer and its operating platform. In Candy Pop Star, you earn diamonds or cash rewards by reaching milestones, completing levels, or watching sponsored videos.
The game may provide different withdrawal options for redeeming your rewards. This could include PayPal, bank transfer, gift cards, or other digital payment methods. The available options should be clearly stated within the game.
Before initiating a payment, please provide the necessary information or set up an account with the chosen payment method. This could involve creating an account with a payment service or linking your existing account.
Once you've accumulated a certain reward or meet the withdrawal threshold, you can initiate a payment request within the game. This typically involves selecting the desired payment method and specifying the amount you wish to withdraw.
The time it takes for the payment to be processed can vary. Some games process payments automatically, while others may require manual review or approval by the game developer. The estimated processing time should be communicated to you by the game.
Once the payment is processed and approved, you will receive the compensation through the chosen payment method. The funds will be deposited into your designated account or provided as a gift card, depending on the selected option.
FAQs
Is Candy Pop Star free to download?

Candy Pop Star is available for free download on the Play Store. There are no initial costs to play the game.

Are there any in-app purchases in Candy Pop Star?

No, Candy Pop Star does not include any in-app purchases. You can enjoy the game and its features without making any additional payments.

How do I earn rewards in Candy Pop Star?

You can earn rewards in Candy Pop Star by reaching milestones, completing levels, and watching sponsored videos. These rewards can come in the form of diamonds or cash prizes.

How do I convert diamonds into cash rewards?

Candy Pop Star provides a currency mall where you can find the conversion rate of diamonds to cash rewards. The process of converting diamonds into cash rewards should be outlined within the game itself.
See More:
WePointz Review – Earn By Playing Games With Completing 4 Easy Tasks
FunTap Review – Earn By Playing 100% Easy Mobile Games
GameGleam – Earn By Playing Games With 6 Easy Tasks