Introduction.
In today's world, where technology has made everything easier and more accessible, people are always looking for ways to earn some extra cash. And one of the most popular ways to do so is through mobile apps that offer rewards for completing simple tasks. Dabbl App is one such app that claims to offer its users a chance to earn rewards by watching videos, answering surveys, completing offers, and referring friends. But is it worth your time? In this review, we'll look closer at Dabbl, its earning opportunities, and whether it's a legitimate app to help you earn extra cash.
What is the Dabbl app?
Dabbl is a legitimate mobile app that rewards users for providing feedback on various products and brands. Founded in 2018 by the American company Adjoy, the app is exclusively available to residents of the United States. Since its inception, Dabbl has paid over $3 million to its members for completing easy tasks on their mobile devices. These tasks include taking surveys, submitting receipts, and participating in fun quizzes. By accumulating points through these activities, members can redeem them for gift cards to major retailers like Walmart and Amazon.
How Do You Make Money From The Dabbl App?
So, here's how to earn from the Dabbl app.
1. Make Money by Watching Videos From The Dabbl App.
One of the earning opportunities offered by Dabbl is watching videos. These videos showcase products or services, and members are required to provide feedback at the end. Answering honestly is important as your feedback can influence the product or brand featured in the video.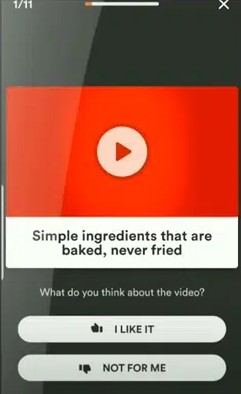 After providing feedback, members receive certain coins credited to their Dabbl account. It's important to accumulate enough points to redeem them for gift cards, and later we'll discuss what members can do with their earned points.
2. Make Money By Answering Surveys From The Dabbl App.
Answering paid surveys is another way to earn on Dabbl. Although Dabbl does not have its surveys, it has partnered with other providers to give its members an additional earning opportunity.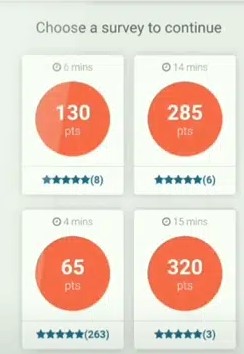 If you're new to paid surveys, the process works like this: when you start a survey, you'll be asked a series of qualifying questions. You may or may not qualify to continue with the survey based on your answers. If you don't qualify, you can continue to the next survey.
If you qualify, you can complete the survey and receive the promised reward, which will be indicated in the survey offer.
You'll need to be patient with this earning opportunity on Dabbl, as it can take some time to find surveys you qualify for.
3. Make Money By Completing Paid Offers From Dabbl App.
Completing paid offers is another way to earn more rewards on Dabbl. Though it's less common than the other earning opportunities mentioned, it's still worth checking out.
Paid offers are short tasks that you can complete to earn rewards. During my testing, most of the paid offers required me to download an app or sign up for a website.
Select an offer and read the instructions carefully to complete a paid offer. Understanding what the offer requires before completing it is crucial because missing even one step may cause you to fail and not receive the reward.
Once you complete the offer, the reward promised will be credited to your Dabbl account.
4. Make Money By Referral Program From Dabbl App.
Dabbl also has a referral program that allows you to earn rewards by inviting your friends to join the app. When you share your referral link, and someone clicks on it to join, they become your referral. However, to earn the referral reward of $0.25, your referral must complete at least one paid offer.
It's important to note that there is a limit of 20 referrals per user, so the maximum earning potential from this opportunity is $5. While this may seem like little, it can still be a good way to earn a little extra if you have friends interested in earning rewards through the app.
How Do You Get Paid From Dabbl App?
Once you earn points by watching videos, completing surveys, or doing paid offers, you can redeem them for gift cards on Dabbl.


The minimum requirement for redemption is 5,000 points, equivalent to $5. You can choose from various gift cards such as Amazon, Best Buy, Walmart, Lowe's, Bed Bath & Beyond, and more. However, it's important to remember that Dabbl only offers gift cards as rewards, not cash or other forms of payment.
How To Join Dabbl App?
Dabbles availability and registration requirements may change over time, so it's always best to check their website or app for the most up-to-date information. Additionally, while Dabbl may not offer the best earning opportunities compared to other survey sites, it is still worth trying to see if it's a good fit for you. Ultimately, the decision to join Dabbl or any other survey site is up to you and depends on your personal preferences and goals.
FAQs
What is Dabbl?

Dabbl is a mobile app that allows you to earn gift cards by watching videos, completing surveys, and completing paid offers.

How do I earn on Dabbl?

You can earn on Dabbl by watching videos, completing surveys, completing paid offers, and referring friends.

What are the minimum requirements to join Dabbl?

You must be at least 18 and have a mobile phone number to register as a member.

What kind of gift cards can I redeem on Dabbl?

You can redeem your points for various gift cards, including Amazon, Best Buy, Walmart, and more.
See More:
Mooladays Review – Make Money by Reading Emails With 6 Easy Tasks
LootUp Review – Take Paid Surveys & Earn Cash Rewards Completing 6 Tasks
Tapestri App Review – Earn by Running App In The Background With 5 Easy Tasks
Slot Rush App Review – Earn by Playing Mobile Games (100% Easy)