Introduction
Are you searching for online income opportunities? Participating in surveys is one potential avenue, and MarketAgent is a website that offers this opportunity. Yet, you might be curious about its legitimacy and concerned about wasting your time on a potential scam.
In this comprehensive review, I will thoroughly examine Market Agent to equip you with the essential information to decide whether to engage with this platform.
What is MarketAgent?
MarketAgent is a survey panel that has operated since 2001 under the management of an Austrian company known as Marketagent.com Online Research GmbH. With a membership of 1.4 million individuals and a track record of distributing over 700,000 euros in bonuses, Market Agent has proven itself a reputable and long-standing player in the industry.
While it may not be as widely recognized as survey platforms like Ipsos, Toluna, or i-Say, MarketAgent is a legitimate and credible option for those interested in taking surveys and receiving rewards.
By becoming a member of MarketAgent, you can earn compensation for sharing your opinions, which in turn aid companies in shaping future trends. This opportunity is available in various countries across Europe, South America, North America, and Oceania.
How to get started MarketAgent?
Signing up for MarketAgent is a simple process, akin to what you'd find on many other survey websites. However, to start participating in surveys and earning rewards, you must complete a basic profile that helps match you with suitable surveys.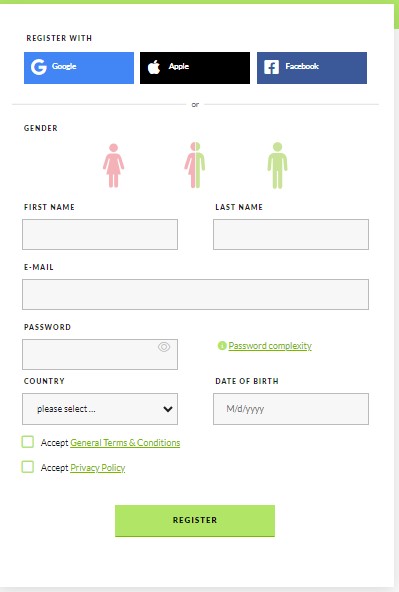 You can register on the site using your Apple, Facebook, or Google account or fill out the registration form manually. As a welcoming gesture, you'll receive 100 free bonus points, equivalent to around USD 1.25, just for becoming a part of the MarketAgent community.
It's crucial to ensure the accuracy of the information you provide when filling out your profile, since Market Agent verifies this data when you request payment. If they discover that you've been submitting false information, there's a risk of your account being suspended.
How to make money from MarketAgent?
1. Make money with Paid Surveys.
earning money, and the platform is designed for user-friendliness.
MarketAgent primarily offers paid surveys as the primary avenue for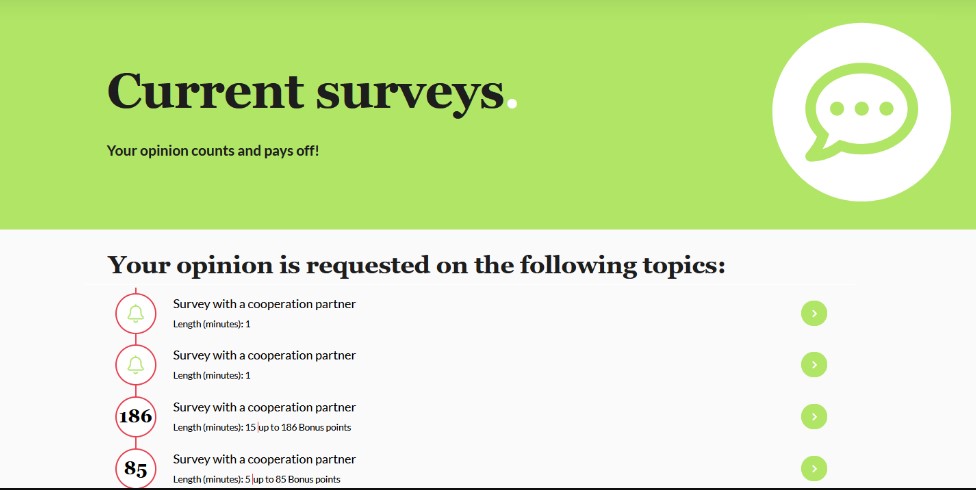 A recent major update has given the website a more modern and user-friendly design, which is always a positive sign of ongoing development and improvement.
Upon logging in, you can access a list of all available surveys. Market Agent provides a decent number of survey opportunities, but the quantity you have access to will depend on your location and the information in your profile.
To maximize your survey opportunities, it's essential to keep your profile updated and complete it as thoroughly as possible, especially when you first join the platform.
MarketAgent's surveys generally offer fair compensation for your time, although it may not be among the highest-paying survey sites. Nonetheless, you can still earn a reasonable income by participating in surveys. The platform is transparent about the number of points awarded for each survey and provides an estimate of the time required for completion.
You may only receive email notifications when new surveys become available. Therefore, it's a good practice to log in and check for available surveys periodically. This way, you will take advantage of potential earning opportunities.
2. Make money by MarketAgent Mini-Surveys.
Inside the member area of MarketAgent, you'll come across what they call "mini-surveys." These are incredibly quick to answer, taking just 1 second of your time. It's important to note that these mini-surveys are not paid opportunities.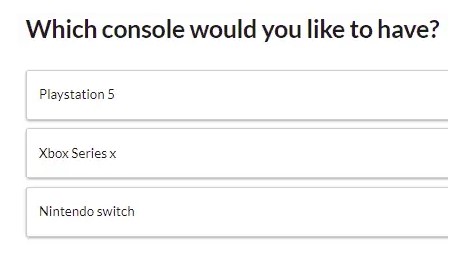 Mini-surveys are designed for entertainment and created by other Market Agent community members. You also have the option to create your mini-surveys and receive responses from fellow members. While they don't offer compensation, they can add an element of fun and interaction within the platform.
3. Make money with the Referral program.
MarketAgent offers a referral program that allows you to earn a commission of 50 points when you refer friends to the platform. This can be a great way to share the opportunity of making extra income through online surveys with your family, friends, and colleagues.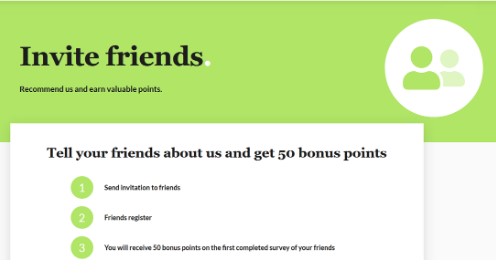 You can refer as many people as you'd like, and you'll have access to a unique referral code and banners in your account for easy use. By referring others, you help them explore the world of online surveys and earn additional points for yourself in the process.
4. Make money by Browser notifications.
While enabling browser notifications on Market Agent is not a direct way to earn, it's still worth mentioning as it can boost your earnings. You can activate browser notifications in the "notifications" section of the website.

Whether this method is beneficial or potentially annoying is a personal choice. However, it's a valuable tool to stay informed about new surveys. This way, you can be among the first to access available surveys before they fill up, enhancing your overall earnings on the platform. It's an effective way to stay proactive in maximizing your survey opportunities.
5. Make money through Challenges.
MarketAgent features a fun section called 'Challenges' on their website. In this section, you can undertake various tasks and actions, some offering bonus points and other rewards. It's an additional way to earn more while engaging with the platform.
Lots of Chances to Win MarketAgent.
Apart from earning bonus points for every survey you complete, Market Agent automatically enters you into a prize draw for each survey you participate in. This means you can win additional rewards on top of your survey earnings.
How Do I Get Paid From MarketAgent?
MarketAgent offers a point-based reward system, where each point equals $0.0123 (or $1.23 for every 100 points). To earn $1.23, you'll need to complete approximately five 20-point surveys. Fortunately, the lower point surveys are often quick and easy to complete.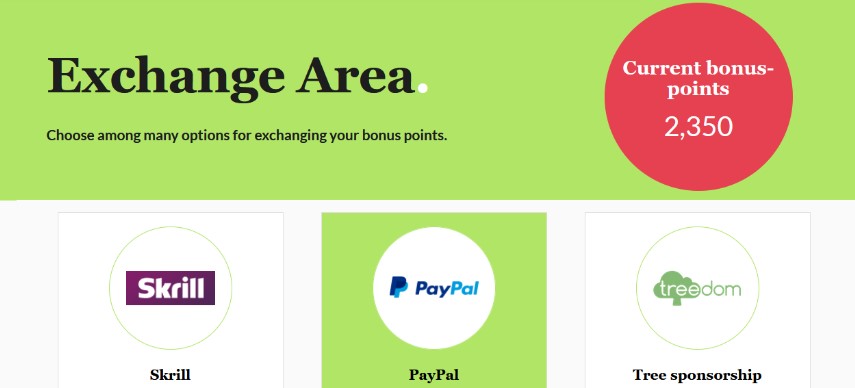 You can exchange your accumulated points for cash through either PayPal or Skrill, reputable third-party payment processors. While many users prefer PayPal due to its familiarity and trustworthiness, it's worth noting that you can earn more per point when cashing out through Skrill.
The minimum payout threshold on Market Agent is 200 points. If you choose PayPal for your withdrawals, there's a processing fee of 100 points per exchange for 1,500 points or less. In contrast, using Skrill does not incur a processing fee, making it a more cost-effective choice for cashing out your earnings.
See More:
PrizeRebel Review – 9 Easy Ways To Earn Surveys, Offers, More
Opinion Outpost Review – Earn By Surveys With 6 Easy Ways
Toluna Influencers Review – 8 Easy Ways To Earn Money
Highest-Paid Survey PineCone Research Review – Earn 3 Easy Ways