Introduction.
Joining GTP sites are now a popular way to make money online. GrabFreeMoney is one such Get-Paid-To (GPT) site that pays you for doing online tasks. You can make money with this website the sites allow you to make some extra bucks with your free time.
What is GrabFreeMoney?
GrabFreeMoney is a GPT site that will reward you for completing offers and other activities. It's a US-based game publishing company.
It offers several earning opportunities, and to truly gauge if this site provides different options to earn some extra bucks from paid offers, paid surveys, offer walls, play games, and so on.
How to make money from GrabFreeMoney?
So, here are the earning opportunities they offer.
1. Make money by Offer Walls from GrabFreeMoney.
One way to make money from GrabFreeMoney is by completing offers in their offer walls.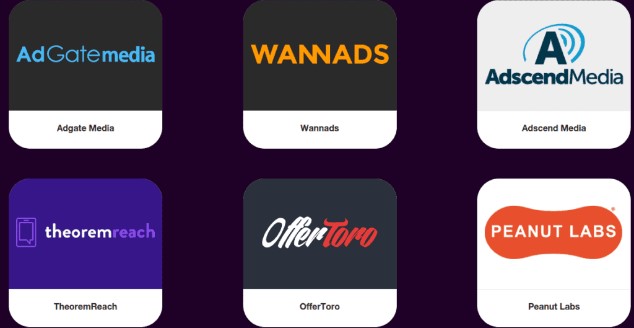 If you need to get more familiar with offer walls, they are a list of sites that have paid offers. When you click any site, it will open up a new window listing all the paid offers you can do. Each paid offer will ask you to do something, and you will receive a reward once you complete the offer.
Usually, a paid offer from an offer wall will ask you to answer a survey, sign up for a website, download a mobile app, play a game, or answer quizzes.
But regardless of what the paid offer will ask you to do, remember each offer will have a set of instructions you need to follow.
2. Make money by playing games from GrabFreeMoney.
Since a game publishing company owns GrabFreeMoney, playing games is one of the earning opportunities they offer.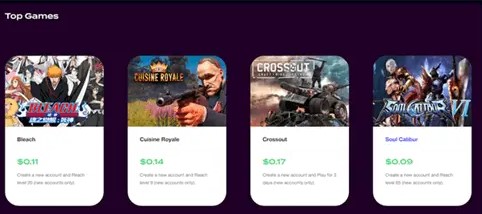 The games are browser-based, so you won't have to download anything. This is a better option because it saves time.
Downloading game installers can take a long time, especially if you need a fast internet connection. This makes it more suitable for you since all you have to do is play on your browser.
Each game will have requirements you need to meet before receiving the reward. Usually, the requirement is that you get a specific level or play for a particular portion of time.
It can be a fun way to make extra money, but it will be less efficient.
This is because the rewards you will get from these game offers won't be anywhere close to significant. It takes time to complete the condition required to complete the offer.
3. Make money with GrabFreeMoney Coupons.
You can also make bonus rewards from coupons that GrabFreeMoney presents.

Grab Free Money posts coupons on social media, like their Facebook page. You can collect these coupons and paste them on the website to accept the reward. It's a good idea, but they still need to post coupons on their FB page.
4. Make money by Link Posting from GrabFreeMoney.
GrabFreeMoney also presents link posting as a method for you to make small rewards.

All you have to do is share any links they provide to any forum or game-related website. Once they validate that you've published the link to the site, you will get a reward going from $0.01 to $1.
5. Make money in Referral Program from GrabFreeMoney.
You can also earn more rewards by asking people to join this website. Their referral program is more simple compared to other GPT sites. All you have to do is share your referral link with the person you want to invite.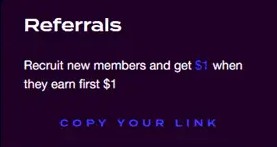 Once they become a site member, you will receive $1 as a reward once they earn their first $1.
How do you get paid from GrabFreeMoney?
Every offer you complete on GrabFreeMoney will reward you with a particular amount in Doller.

You will need to get at least $10 before withdrawing your payments. Their payment system lets you withdraw your money via PayPal, MasterCard, Visa, Skrill, bank transfer, or PaySafeCard.
The payout methods are pretty good, but with the rewards you can earn on GrabFreeMoney, it can take patience to get to the threshold.
FAQs
Who Can Join GrabFreeMoney?

GrabFreeMoney is available globally, and anyone can join it. Anyone of the age of 13 can join the site.

Is GrabFreeMoney A Scam?

GrabFreeMoney is a legit GPT site that pays you for completing offers and other activities.

Can you use it on mobile?

GrabFreeMoney's website is mobile-friendly. You can navigate the site with comparative comfort on a portable mobile device.
See More:
GetPaidTo App Review – 8 Easy Ways To Make Money From Home
Is GPT Planet Legit – 5 Easy Ways To Earn Money
Big Time Cash – Make Money by Playing Games & 3 More Easy Tasks.
GCLoot Review – Earn by Watching Videos, Playing Games With 2 Easy Tasks