Introduction
Welcome to HelpOwl, the trusted online platform where you can earn rewards while helping others. Owned by Terabyte Media and based in Scottsdale, Arizona, HelpOwl connects consumers seeking information with knowledgeable individuals like yourself. By providing valuable answers to member questions and sharing product manuals, you can accumulate points in your Help Owl account balance. These points can be exchanged for popular gift cards from Amazon and Walmart. Whether you're a tech enthusiast, a product expert, or enjoy assisting others, Help Owl offers a rewarding opportunity to share your knowledge and make a difference. Join our global community today and start earning while helping others!
What is HelpOwl?
HelpOwl is a legitimate online platform owned by Terabyte Media, based in Scottsdale, Arizona. It is a consumer help site where individuals can seek information and make informed decisions. Users can earn rewards by answering the questions posted by Help Owl members. So, if you participate and contribute your knowledge, you will receive compensation for your efforts.
How to join HelpOwl?
HelpOwl is a globally accessible platform, allowing individuals from any country to register as members. However, it is essential to consider the available reward options for redemption. As previously mentioned, HelpOwl offers Amazon, Walmart, and iCard gift cards as rewards.
It's important to note that these gift cards can typically be used in the United States. Therefore, the site may benefit individuals residing in countries where these gift cards can be utilized.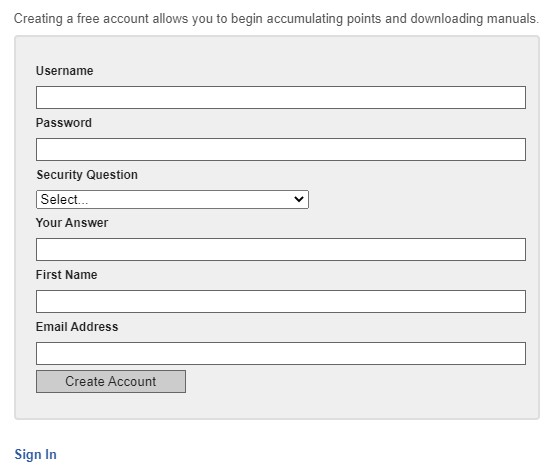 Interested individuals can fill out the registration form found on the Help Owl homepage to sign up as a member. Different from other online rewards sites, confirming your registration separately is unnecessary. Once the form is completed, users can immediately log in to the site and begin earning rewards.
How to make money by answering questions From HelpOwl?
HelpOwl is an online platform that allows users to earn rewards by creating content answering questions, and sharing product manuals. Unlike traditional blog posts, the content on HelpOwl refers to providing helpful answers to questions posted by members or submitting user manuals.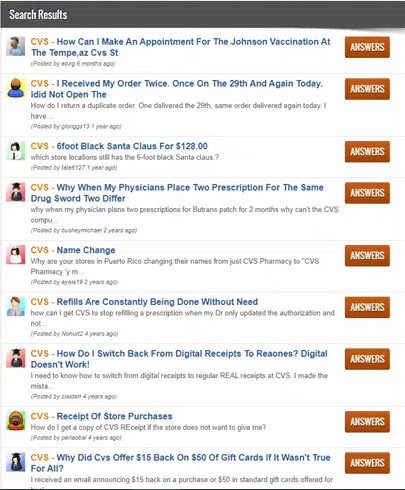 To start earning, users must log in to the site and click the "Answer Questions" option. They can then set their search parameters to find unanswered questions they can respond to. Answering a question will earn users 100 points while being the first accepted answer will reward them with 1,000 points.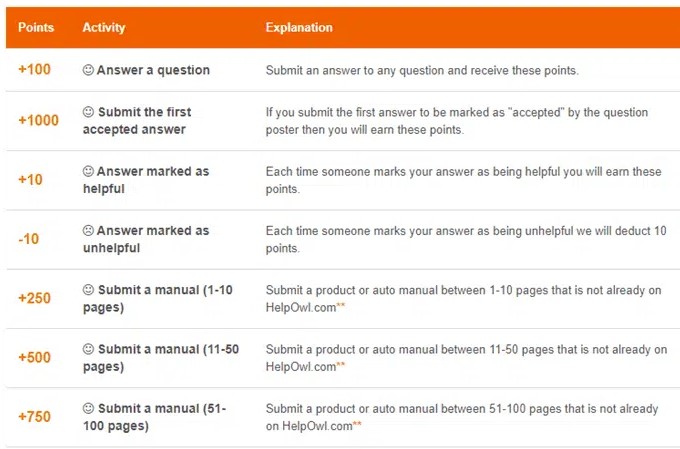 Users can also earn points by sharing user manuals for products. By clicking on the "Share Manual" option, users can search for products that do not have a manual submitted on HelpOwl. They can then find and download the manual online and submit it to the site. The number of points earned depends on the length of the manual, ranging from 250 points for manuals with ten pages or less up to 1,000 points for manuals exceeding 100 pages.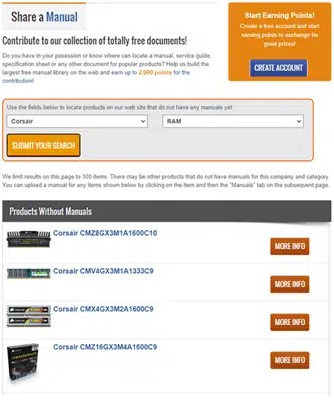 Users need to provide useful and helpful content to earn rewards. If members consider an answer useless or misleading and tagged as such, a deduction of 10 points may occur. By consistently providing valuable content, users can easily earn rewards on HelpOwl.
How do you get paid From HelpOwl?
As mentioned, HelpOwl allows users to earn points for creating content, such as answering questions or uploading manuals. These points are accumulated in the user's HelpOwl account balance.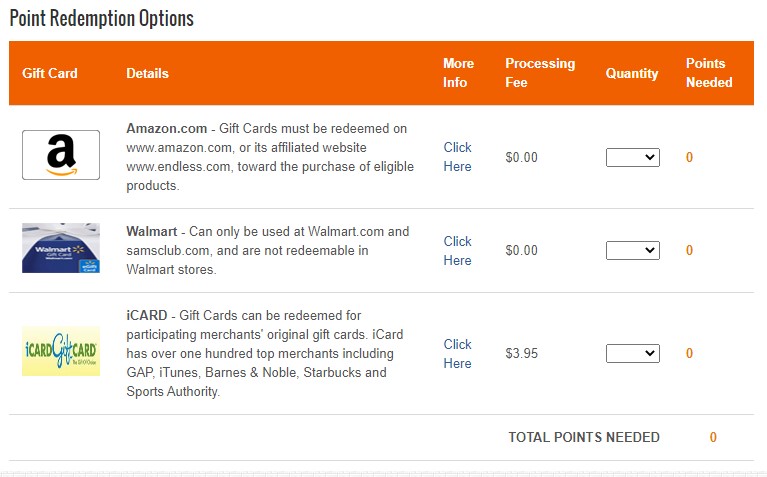 Once a user has earned a minimum of 50,000 points, they can exchange them for Amazon or Walmart gift cards. The value of these gift cards would be $10. Another option for redemption is an iCard gift card; however, this option is more expensive, requiring 69,750 points for a $10 gift card. Therefore, there may be more favourable choices for users.
It's important to note that Help Owl currently only provides these reward options and does not offer a wider range of choices for redemption.
FAQs
How can I earn points on HelpOwl?

You can earn points by answering questions posted by members or sharing product manuals. Each answered the question or submitted manual will earn you a specific number of points based on the guidelines provided on the site.

What type of questions can I expect on HelpOwl?

HelpOwl covers various topics and questions related to various products and services. You may encounter inquiries about troubleshooting, product recommendations, comparisons, etc. The diversity of questions ensures there is always something you can contribute to.

Can I earn rewards from anywhere in the world?

While HelpOwl is available worldwide, the available reward options (such as Amazon and Walmart gift cards) may be limited to countries where these can be utilized effectively, such as the United States.

Is HelpOwl a legitimate platform?

Yes, HelpOwl is a legitimate platform owned by Terabyte Media. It allows users to earn rewards by sharing their knowledge and expertise with others.
See More:
Get-Paid Website – Earn 100% Easy Money Per Click
mGamer App – Earn By Playing Featured Games With 6 Easy Ways
Fortune Coin Pusher Game – Earn by Playing in 2023
Mushroom Ocean Review – Earn By Playing 100% Easy Puzzle Game