Introduction
Welcome to the intriguing world of Mystic Bingo Voyage, a mobile application that has captured the attention of gaming enthusiasts worldwide. This app is readily available on the Play Store and accessible in all corners of the globe. It offers a delightful twist on the classic game of bingo, promising entertainment and the possibility of converting in-game diamonds into real cash rewards.
In this journey, we will explore the captivating features that make Mystic Bingo Voyage stand out, from its seamless registration-free setup to the option of playing with two cards simultaneously. As the numbers are called out during gameplay, your mission is to swiftly mark them off on your cards, striving to complete a winning line or pattern. But that's not all; Mystic Bingo Voyage goes the extra mile by introducing a unique feature that allows you to boost your diamond rewards by watching short advertisements.
However, there's a compelling mystery to unravel—despite the promise of cashing out, tapping on the diamond balance seems to lead to a roadblock. In the following sections, we'll delve into the truth behind this enigmatic twist and shed light on the secrets beneath Mystic Bingo Voyage's surface. So, let's embark on this journey to uncover the hidden gems within this popular mobile application.
What is Mystic Bingo Voyage?
Mystic Bingo Voyage is a highly sought-after mobile app designed for Android devices, centered around the beloved classic game of bingo. Its sleek interface ensures hours of entertainment and offers the exciting prospect of winning actual cash prizes.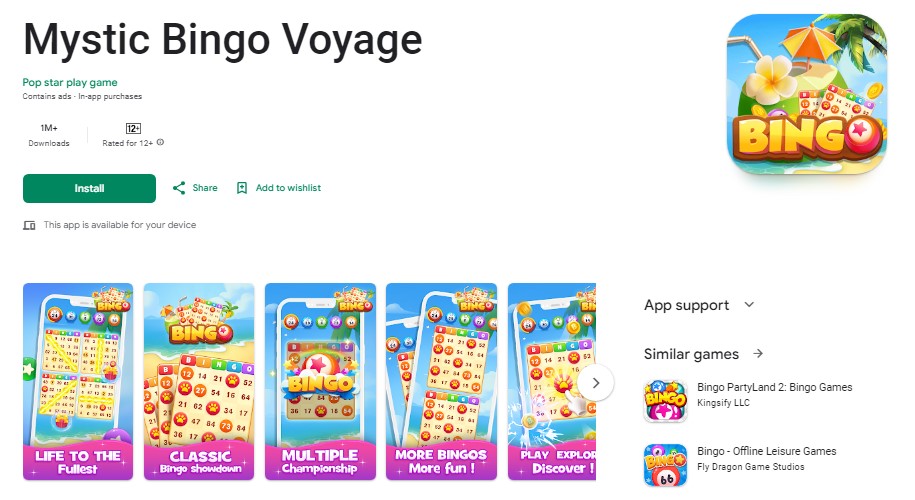 Upon entering the game, players are greeted with two meticulously crafted scorecards brimming with numbers. As the game unfolds, numbers are announced, and your mission is to mark off these numbers on your card swiftly.
The ultimate objective mirrors the conventional bingo experience – achieving a line or pattern on your card. As you partake in the game, you'll accumulate diamonds, which can be converted into tangible cash rewards.
How Does Mystic Bingo Voyage Work?
Mystic Bingo Voyage can be downloaded free from the Play Store and is accessible in all countries. One of its notable attributes is its registration-free setup, ensuring a hassle-free initiation to the game. Just download the app, and you're all set to immerse yourself in the captivating world of bingo.
How to Play Mystic Bingo Voyage and Earn?
Upon launching the app, and once it's fully loaded, you'll find the option to kickstart your game adventure. You even have the exciting choice to indulge in a double dose of fun by playing with two cards simultaneously!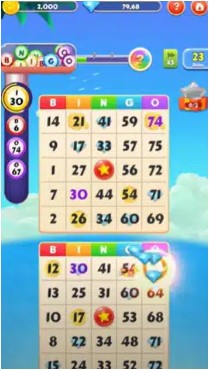 As the game unfolds, numbers are announced, and your nimble fingers must mark them off on your cards with precision and speed. The ultimate aim, as always, is to complete a line or pattern on your card. You'll triumphantly call out "bingo" and be rewarded with precious diamonds when you successfully achieve this.
But here's where Mystic Bingo Voyage takes it up a notch. Following your triumphant bingo moment, a special button emerges, allowing you to supercharge your diamond rewards. By simply tapping this button and watching a brief advertisement, you can magnify your diamond earnings by up to fivefold!
This ingenious feature cleverly engages players while enticing them to interact with ads. When players are granted the chance to amplify their earnings, they become more amenable to advertisements, leading to increased ad views and, consequently, enhanced profits for app developers. It's a win-win strategy that enhances the gaming experience and benefits all parties.
Mystic Bingo Voyage Earning Cash Rewards
Mystic Bingo Voyage tantalizingly hints at converting earned diamonds into real cash, creating a significant buzz around this reward-based platform. The allure of cashing out through various methods like PayPal, Visa, Gift Cards, and in-game currencies has undoubtedly contributed to the app's popularity.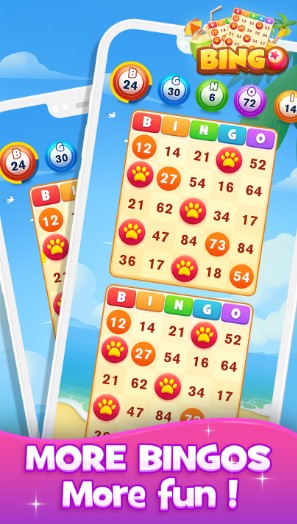 However, there is a puzzling twist in the plot. The expected page needs to open when attempting to initiate the cash-out process by tapping on the diamond balance. This raises questions and makes users curious about what's happening behind the scenes.
Stay tuned for the next section to delve deeper into this matter and unveil the truth behind Mystic Bingo Voyage's claims and functionalities.
Mystic Bingo Voyage Payment method.
As of my last knowledge update in September 2021, Mystic Bingo Voyage needed a direct payment method integrated into the game to convert in-game diamonds into real cash rewards. However, the app might have introduced new features or changes since then.
Mobile gaming apps that offer cash rewards or gift card conversions usually have specific payment methods integrated into the app. These methods often include:
PayPal: Users can link their PayPal accounts to receive cash rewards directly.
Visa or MasterCard: Some apps allow users to receive cash rewards by linking their debit or credit cards.
Gift Cards: Users may have the option to redeem their earnings in the form of gift cards for popular retailers or online services.
In-game Currencies: Some apps offer in-game currency as rewards, which can be used for various in-app purchases.
To get precise information about the payment methods available in Mystic Bingo Voyage and how to use them, I recommend checking the app's official website, in-app help, or contacting the app's customer support if available. You can also refer to recent user reviews and updates on the app's page in the Google Play Store for the latest information on payment methods and cash reward conversions.
FAQs
Is Mystic Bingo Voyage completely free to play?

Yes, you can download and play Mystic Bingo Voyage for free. However, remember that the game may have in-app purchases or ads.

Is Mystic Bingo Voyage available in all countries?

The game is accessible in all countries where the Google Play Store is available.

How can I convert diamonds into real cash rewards?

Mystic Bingo Voyage suggests converting your earned diamonds into real cash. However, some users have reported difficulties with this feature. Tap on the diamond balance to initiate the cash-out process, but be aware of certain conditions or limitations.

Is Mystic Bingo Voyage available for iOS devices?

Currently, Mystic Bingo Voyage is only available for Android devices. There is no iOS version available at the moment.
See More:
Cashew App – Make 100% Easy Money by Sharing Your Opinions
GrindBux – Make Money by Completing 3 Easy Tasks
Viewfruit – Earn By Message Members With 5 Easy Ways