Introduction
Toy Town is an engaging and addictive mobile gaming app that allows players to have fun while earning rewards. With its classic match puzzle gameplay and various opportunities to accumulate tickets, Toy Town keeps players entertained as they strive to win prizes and even real money. Whether you're a puzzle enthusiast or looking for a unique way to earn, Toy Town offers an intriguing experience worth exploring.
What Is Toy Town?
Toy Town is a timeless match puzzle game where you can accumulate tickets for a chance to participate in weekly prize giveaways. The more you engage with the game, the more entries you gather, increasing your odds of winning!
For those who rely on something other than luck to win sweepstakes, Toy Town offers the option to exchange your tickets for cash and withdraw your earnings through PayPal. Keep in mind that Toy Town tickets have a relatively low monetary value. You'll need to reach a $10 threshold to cash out, which might take some time to achieve.
How do you make money on Toy Town?
1. Make money by playing games From Toy Town.
Toy Town, the primary gameplay is reminiscent of popular tile-matching games like Candy Crush, and this is where you can earn those coveted tickets.
Playing the game allows you to accumulate tickets that grant you access to their daily prize draw. In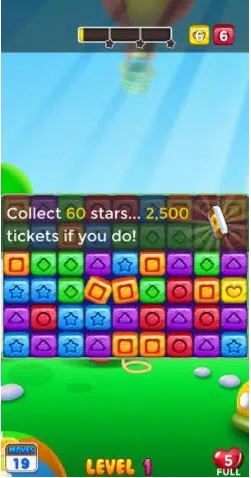 Each time you complete a level, you'll be rewarded with a certain number of raffle tickets. These tickets are automatically entered into the ongoing prize draw (more details on this to follow). You aim to keep playing and accumulating entries until the prize draw concludes and the winner is announced. The more entries you amass, the better your chances of winning become.
It's worth noting that after completing a level, you'll need to watch a video advertisement to continue playing. While this can become tiresome, your patience can be valuable in pursuing prizes.
2. Make money through Toy Town Offers.
earning rewards in Toy Town is by completing offers. Unlike many other Get-Paid-To (GPT) apps, Toy Town offers opportunities to play other mobile games.
Another avenue for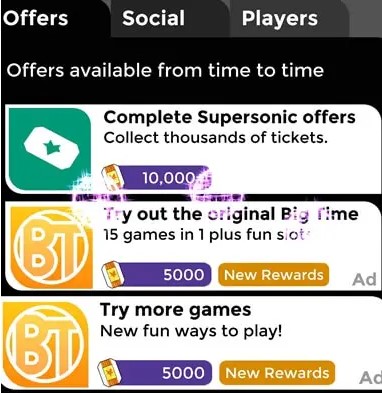 To participate in these offers, navigate to the "Offers" section within the app and select the specific offer you wish to pursue. You'll typically be prompted to download a designated mobile app. Once the app is installed, you can play it to accumulate tickets. You must note that you can halt your gameplay anytime, but ensure you've earned the tickets.
Remember that these offers' availability may be limited, so seize the opportunity when it arises to maximize your rewards.
3. Make money from Toy Town Prize Draws.
Toy Town automatically enters all your accumulated tickets into the upcoming prize draw, which typically occurs two to three times a week. You can check the prize amount and the countdown to the next attraction at the top of your screen. As of the time of writing, WINR is set to give away $3,640 in prizes after tomorrow's draw.
The likelihood of winning depends on two factors: the number of entries you possess and the total number of tickets submitted by players across all WINR games. While the company mentions that the average number of tickets per user is approximately 1,708, they don't disclose the average number of players. Considering WINR offers over 40 games, it's safe to assume that millions of users accumulate tickets daily.
It's quite an eye-opener when you consider the relatively low odds of winning such a prize. Many users exchange their entries for minimal monetary value, which is a reasonable choice. If you'd instead not use your tickets in the next draw, you can store them in the bank for later use.
4. Make money with the Toy Town Referral program.
Toy Town offers a referral program as another avenue for earning more tickets and even real money. This referral program is the only opportunity within the app that provides guaranteed earnings.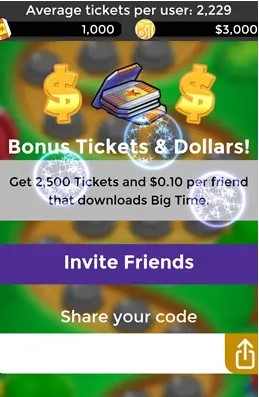 To participate, you need to share your unique referral code with individuals you want to invite to join Toy Town. When your referral installs the app and signs up, they must input your code during registration. Once they do, they become your referral, and you will receive a reward of 2,500 tickets and $0.10 for each successful referral.
There is a maximum limit of 50 referrals, which means you can earn a maximum of $5 through this opportunity. While some might see as a drawback this limit, it's important to highlight that you need to meet no additional requirements or conditions to receive your referral rewards, making it a straightforward and accessible way to boost your earnings within the app.
How do you get paid From Toy Town?
Indeed, as highlighted earlier, the referral program in Toy Town is the only guaranteed way to earn within the app. However, there's a limitation, as you can only make a maximum of $5 from referrals, and you need to reach a minimum of $10 to withdraw your earnings via PayPal. This can be a significant drawback for those looking to cash out quickly.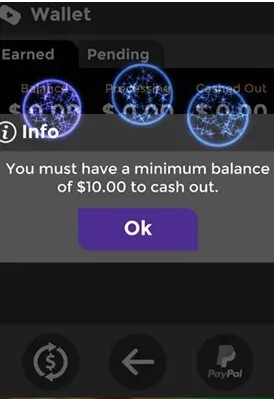 The primary method of reaching the $10 threshold is participating in the prize draw, which relies on luck and the accumulation of tickets. This uncertainty and the potential wait for a substantial win can be a significant drawback for users seeking more reliable and immediate ways to earn from the app. Users need to consider these factors and their preferences before investing time and effort into Toy Town to earn income.
See More:
Paid Product Testing Review – 2 Easy Ways To Earn Money
PaidForResearch Review – Earn By Answering 100% Easy Questions
Panel Champ Review – Earn By Expressing Your Thoughts in 2024
Surveytime – Earn by Sharing Your Valuable Feedback With 2 Ways